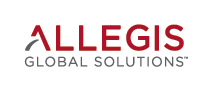 "I am proud that AGS has been recognized as a leader in the sector and our success in adapting to the needs of the modern employer and workforce have not gone unrecognized." - Chad Lane, President of Allegis Global Solutions
Hanover, Maryland (PRWEB) June 13, 2016
The research used a comprehensive evaluation framework to examine 20 vendors in the global RPO market and identified them as either: Leader, High Achiever, Innovator, or Major Player. Assessed along with 19 competitors, AGS was recognized as a Leader, the highest designation, across all segments evaluated which included: candidate focus, talent management focus, global focus, and overall performance.
NelsonHall collected proprietary data and conducted interviews directly with clients from 20 RPO providers. For the study's purposes, RPO was defined as the transfer of operational responsibility for one or more recruiting functions, including recruitment administration, from the client to a services provides, for the provision of permanent staff. RPO can be delivered either in standalone form or as part of multi-process HRO. The report focuses principally on the market for standalone RPO with a contract length of at least one year.
Allegis Global Solutions' President Chad Lane commented, "I am proud that AGS has been recognized as a leader in the sector and our success in adapting to the needs of the modern employer and workforce have not gone unrecognized. As we move forward, we will tirelessly work to continue growing our global footprint and expanding our off-shore capabilities to bring best-in-class value to our clients."
Per Gary Bragar, HRO Research Director at NelsonHall, "Allegis Global Solutions (AGS) has been recognized by NelsonHall as an RPO leader, including for Overall, Candidate Focus, Talent Management Focus and Global/multi-country RPO capability, which includes global clients with services provided across 3 or more regions. In terms of client feedback, AGS scored particularly high marks in several areas including reduced time to hire, onboarding, combined RPO/MSP services, service provision, service culture and overall RPO BPO service satisfaction."
Allegis Global Solutions, a subsidiary of Allegis Group, transforms how businesses acquire talent, with a culture that is passionate about great talent, delivering innovative, client-focused solutions in markets across the globe.
###
About Allegis Global Solutions
Allegis Global Solutions is founded on a culture that is passionate about transforming the way the world acquires talent by delivering client-focused solutions that make a difference for businesses worldwide.
From refining how you manage your contingent workforce to strengthening your employer brand to recruit top talent, our integrated solutions drive the business results you're after.
As an industry leader, we draw upon decades of experience to design innovative tools, products and processes. We develop competitive practices that position organizations for growth and we deliver the insight needed to succeed in today's global marketplace.
About NelsonHall
NelsonHall is the leading BPS and IT services research firm with analysts in the U.S., U.K., and Continental Europe. The company takes a global approach to analysis of vendors and outsourcing markets and is widely respected for the quality and depth of its research. With its "Speed-to-Source" methodology and NEAT vendor evaluations, NelsonHall is helping buy-side organizations significantly reduce the time and cost associated with BPS and ITS sourcing projects. Visit http://research.nelson-hall.com/.
For more information, email solutions(at)allegisglobalsolutions.com
For more information, contact:
Adam Streets
Senior Director of Global Marketing
Tel: (410) 694 5057
astreets(at)allegisglobalsolutions.com