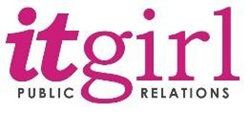 Dallas, TX (PRWEB) June 13, 2016
Three Commas Apparel announced today its inclusion in Amazon's newest Exclusives category, the Mark Cuban Collection.
The collection is part of Amazon's Exclusives program which was first introduced in March 2015 and features one-of-a-kind products exclusive to Amazon. The Mark Cuban Collection is a subset of the Amazon Exclusives program that features up-and-coming products, many of which billionaire investor Mark Cuban has invested in through the ABC hit television show, Shark Tank. "Amazon have been amazing to work with on their exclusives program," said Mike Chaffin, co-founder of Three Commas. "This is another avenue we can use to help us build additional brand awareness and inspire the shattering of glass ceilings."
The collaboration with Three Commas and Mark Cuban brings together Cuban's innovation, leadership and entrepreneurial drive — all in a collection of casual, relaxed shirts enabling consumers to express their style and drive. The Mark Cuban Collection will feature his favorite tee, The Currency Tee, starting at $19.95. Three Commas is the first collection for the existing entrepreneur and those that dream to become one. In addition to inspiring the entrepreneur in all of us, Three Commas partners with influencers, innovative organizations, and non-profits that seek to nourish the entrepreneurial spirit, embody the can-do attitude, and reach for the American Dream. Cuban has been quoted saying, "Money is not easy to come by. You have to work hard to get it. And then, never take it for granted." Three Commas celebrates successes and inspires innovation.
Three Commas was founded in 2015 and is headquarter Dallas, Texas.
For more information about us, please visit: https://goo.gl/XoeuXz