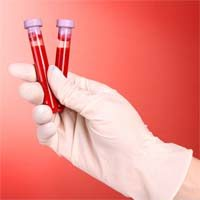 ...circulating activin A may support the histological classification of malignant pleural mesothelioma.
Raleigh, NC (PRWEB) June 27, 2016
Cancer experts from Austria, Hungary, Switzerland, and Australia have just published their findings on what they believe could be a new and helpful biomarker for malignant pleural mesothelioma. Surviving Mesothelioma has just published a summary of the new research. Click here to read it now.
Biomarkers are components in the blood, tissue or body fluids that can help distinguish cancers like malignant mesothelioma from other cancers or non-malignant diseases.
In a biomarker study newly published in the European Journal of Cancer, scientists measured the activin A levels in the blood plasma of 129 pleural mesothelioma patients and 61 people who were either healthy or had a non-malignant illness.
"Our findings suggest that the measurement of circulating activin A may support the histological classification of malignant pleural mesothelioma and at the same time help to identify epithelioid malignant pleural mesothelioma patients with poor prognosis," writes Mir Alireza Hoda, an Austrian surgeon and molecular biologist whose name appears first on the report.
"Biomarkers are crucial not only for diagnosis and prognosis in mesothelioma but also for effective treatment planning for optimal outcomes," says Alex Strauss, Managing Editor of Surviving Mesothelioma. "The discovery of a new and more effective mesothelioma biomarker could have significant implications for mesothelioma patients and their families."
To read more about activin A and what it could mean for mesothelioma prognosis and treatment, see Activin A: A New Biomarker for Mesothelioma Prognosis?, now available on the Surviving Mesothelioma website.
Hoda, MA, et al, "Circulating activin A is a novel prognostic biomarker in malignant pleural mesothelioma - A multi-institutional study", June 8, 2016, European Journal of Cancer, Epub ahead of print, http://www.ejcancer.com/article/S0959-8049(16)32116-5/abstract
For nearly ten years, Surviving Mesothelioma has brought readers the most important and ground-breaking news on the causes, diagnosis and treatment of mesothelioma. All Surviving Mesothelioma news is gathered and reported directly from the peer-reviewed medical literature. Written for patients and their loved ones, Surviving Mesothelioma news helps families make more informed decisions.