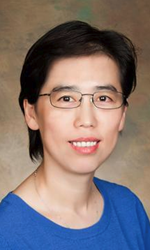 San Gabriel, CA (PRWEB) June 13, 2016
Dr. Lingli Wang, notable dentist in San Gabriel, CA, announces the availability of the FDA-cleared BIOLASE WaterLase iPlus 2.0™ laser for treatment of gum disease, cavities and other oral health issues. Laser dentistry replaces sharp, invasive dental instruments such as the scalpel and scaler, so an individual can visit the dentist without fear of tenderness and pain during or after the appointment. This equipment can also enhance cosmetic procedures such as teeth whitening.
A beautiful smile builds confidence and can make a big difference in the way a person communicates. Good dental hygiene habits that include brushing, flossing and professional dental cleanings set the foundation for oral wellbeing, so it is essential for individuals to schedule regular appointments with a dentist in San Gabriel, CA. When bacteria is allowed to accumulate, gingivitis can develop, which can lead to more serious forms of gum disease.
To treat infection, Dr. Wang uses laser technology to remove harmful bacteria with minimal-to-no pain and bleeding. The BIOLASE WaterLase iPlus 2.0™ laser combines water and light energy calibrated at a specific frequency to penetrate deep into infected tissues to eliminate bacteria without harming healthy tissues. Laser dentistry can also be used to replace the dental drill. Because the equipment does not create pressure, noise and friction, patients are more comfortable. Many procedures, including the removal of oral growths and lesions, can be performed without shots. In addition, Dr. Wang is often able to provide comprehensive treatment in just one appointment.
Those looking for more information about the minimally-invasive services Dr. Wang offers, can visit her website or call (626) 286-2728 to schedule a consultation.
About the Doctor:
Dr. Lingli Wang is a general dentist offering personalized dental care for patients in San Gabriel, CA at her practice, Quality Dental. Dr. Wang and her team provide a wide range of services and are committed to high quality, professional care through the use of laser dentistry and other advanced techniques. To learn more about Dr. Xiang or the services offered at Quality Dental, please visit their website at http://www.linglidental.com or call (626) 286-2728 to schedule an appointment.