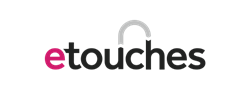 Cloud hosting in the region is etouches' commitment to a strong presence in Asia Pacific for all customers in the local market.
AUSTRALIA (PRWEB) June 13, 2016
etouches, a top provider of cloud event management software, today announced the expansion of its' global SaaS offering with a dedicated Asia Pacific data centre. This addition is a key move for the event software company and is unique amongst its competitors, offering clients the ability to securely store their data in Asia Pacific. The deployment of this cloud instance demonstrates etouches consistent commitment to their global customer base by recognizing the need for stronger data privacy and meeting higher compliance standards.
With many businesses increasing legislative and compliance structures around data security across the Asia Pacific enterprise sector, etouches responded to market demand. A number of etouches clients, a list that includes leading financial institutions, airlines, telecommunications companies and government, in the region are already utilising the Asia Pacific cloud instance which is hosted by a world leader in cloud services, Amazon Web Services. This regional hosting also ensures an optimised user experience for customers in Asia Pacific due to the increased speed and response time for local users.
"etouches data protection and security policies have always outpaced industry standards, and adding a regional data centre demonstrates etouches' dedication to operational excellence for its customers in both security and responsiveness," said etouches Chief Technology Officer, Shane Edmonds.
In addition to adding regional data hosting, etouches has also moved to full data-at-rest encryption, which gives clients added security for all their data, whether they are transferring or storing the information. Both upgrades allow etouches to meet the highest level of security for the most stringent policies and governance.
"Cloud hosting in the region is etouches' commitment to a strong presence in Asia Pacific for all customers in the local market," said etouches Managing Director, Sales Asia Pacific, Christopher Lilley. "Delivering customers a global platform that simplifies the management of complex events, we understand the need for success at every level, which includes offering strong security compliance in order to keep customer and attendee data safe."
About etouches:
etouches is a global end-to-end event management software solution. The success oriented and cloud-based platform delivers innovative technology solutions to streamline the event process and increase event ROI. Founded in 2008, etouches has assisted over 20,000 event professionals in planning, executing and measuring their events. With a focus on event sourcing, registration, marketing, logistics, engagement, mobile and data, the software solution has been able to serve more than 1,200 customers in corporations, associations, agencies and educational institutions. etouches Asia Pacific headquarters are in Sydney, Australia, with a regional office in Singapore. The company's global headquarters are in the United States in Norwalk, Connecticut, with an additional office in Orlando, Florida and global offices in the United Kingdom, Belgium, and Dubai. Learn more at etouches.com.au.