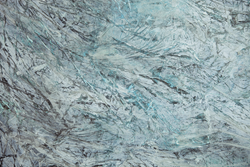 AUSTIN, TEXAS (PRWEB) June 14, 2016
The 78704 Gallery will debut a new exhibit, "Ten Thousand Folds", with internationally renowned artist Beili Liu. To celebrate the opening of Liu's exhibit, 78704 Gallery will be hosting a cocktail party on Thursday June 23, 2016 from 6pm-9pm to kick off the opening to the public. Ten percent of proceeds from any art sold at the reception will go to benefit Austin Child Guidance Center.
Born in Jilin, China, Beili Liu is a multidisciplinary artist whose time and process based installations explore subjects of cultural specificity and overlaps, transient or persistent energy, and conflicting and confluent forces. Liu incorporates simple materials such as; thread, paper, incense, wood, salt, and water, in her works to create microcosms of fragility and poignancy. Similar to her large-scale installation works, Liu also explores inventive processes of mark making in her two dimensional compositions, manipulating various materials to create engaging visual rhythms. The element of surprise and transformation underscores Liu's deep-rooted appreciation of materiality. For this new exhibition at the 78704 Gallery, Liu will present several series of her two-dimensional works, which the artist refers to as "Process Drawings".
Liu has received numerous awards and prizes, including a National Endowments for the Arts Grant specifically in support of her residency and solo exhibition "Chine" at the Museum of Southeast Texas. Liu was the lead visual artist for a Robert Rauschenberg Foundation Artistic Innovation And Collaboration Grant supported public art project "Thirst" at the Lady Bird Lake in Austin Texas. Liu has also received local awards being named "Artist of the Year", by Austin Visual Art Association in 2009 and the Austin Critics Table Awards in 2011. Internationally, Sacchi Review, UK named Liu's solo exhibition "In Between" one of the "Top Ten Exhibitions in Shanghai" in 2009.
Beili Liu now lives and works in Austin, Texas. She is an Associate Professor of Art at The University of Texas at Austin.
For more information about 78704 Gallery, Beili Liu, and other artists that will be featured, visit us online:
Online: http://www.78704gallery.com
Or Call us at: 512-708-4678
To connect with us online, visit us at:
Facebook: http://www.facebook.com/78704gallery
Or
Twitter: @78704gallery
About 78704 Gallery
The 78704 Gallery provides an innovative forum for contemporary art, presenting work by artists who work in a variety of media including painting, photography, sculpture, and printmaking.
The 78704 Gallery is also a fine art gallery and art-consulting firm with exhibition space on famed South Congress in Austin, Texas.
The gallery specializes in the acquisition and placement of contemporary and 20th Century works of art. Established in 2015, the gallery's mission is to assist clients with the intricacies of acquiring works of art.
The 78704 Gallery and its team bring a depth of knowledge and over twenty years of experience in the art community. In addition to gallery artists, 78704 Gallery also assists in secondary market placement of modern and contemporary masters.
We consider our location a cultural space dedicated to presenting leading and cutting edge artists working in the visual arts, performance, film and music. Our mission is to provide a dynamic, hip, and youthful balance to the established Texas art scene, and serve as a hub for artistic activity.