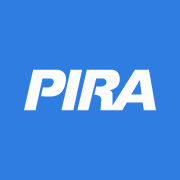 Total commercial inventories built for the first time since the end of April.
New York, NY (PRWEB) June 14, 2016
NYC-based PIRA Energy Group believes that higher oil prices are still inevitable as balances continued to tighten. In the U.S., commercial stocks built for first time in several weeks. In Japan, crude runs were little changed while crude stocks built. Specifically, PIRA's analysis of the oil market fundamentals has revealed the following:
U.S. Commercial Stocks Build for First Time in Several Weeks
Total commercial inventories built for the first time since the end of April. The gain of 3.2 million barrels reflected a substantial 6.4 million-barrel build in overall product stocks, only partially offset by a 3.2 million crude inventory decline.
Recipe for Rebalancing? Just Add Weather
Last year, the U.S. market recorded an extended string of triple-digit injections during this period, with weekly builds averaging 109 BCF. This year, however, the record inventory overhang left little room for such outsized shoulder-season restocking. Yet, prior to Thursday's inventory report, it appeared that the needed rebalancing might not occur fast enough to curtail the seasonal stock build. As if on cue, the timely arrival of summer heat has improved the odds for rebalancing, with the subsequent boost in electric generation (EG) gas burn more persuasively offsetting surplus supply.
Financial Stress Lower
Most key indexes rose on a weekly average basis, including the S&P 500 (although slightly lower Friday-to-Friday), U.S. High-Yield Corporate Bond, Russell 2000, Emerging Market Bond, and Commodities. The dollar fell in value against most countries, and most agricultural commodities and metals gained.
Northwest Europe Terminal Capacity Expands, But Where's the LNG?
After a year of delays, the Northwest European market is set to open more LNG import capacity; the question is whether or not this new capacity will be put to use in the form of expanded LNG imports to the region. PIRA believes that it will despite the current low levels of capacity utilization. To begin with, the supply side of the equation in the Atlantic Basin will improve, despite the heavy losses of the first quarter.
Recent Price Strength Has Not Scared Off Power Demand
With prompt gas prices rising around 25% so far this summer and LNG flows weakening, one might wonder if the great shift in gas-coal spreads from last year is reversing and eroding power demand. As power is sensitive to price, that would not be a ridiculous thought. However, this balancing function was not served by the power market; it has mostly been offered by storage facilities.
Weak Loads Stifling Otherwise Bullish Outlook
Power prices at most Eastern hubs fell in May as maintenance activity wound down. Lower wind generation bolstered western MISO and SPP Off-peak prices. Summer heat rates are expected to increase year-on-year in most markets due to lower gas prices, unit retirements, and warmer weather in the Midwest, though ERCOT summer on-peak prices seem to have priced in lot of upside risk at the current market levels. In PJM, significant participation by new gas generation build continued in the recent 2019-20 capacity auction while three of Exelon's nuclear units failed to clear the auction. PIRA expects gas prices to advance further during 4Q, rising above the $3 mark during Dec. - March, reflecting sharp year-on-year gains.
U.S. Ethanol Prices Rose to the Highest Level Since Last Summer
The market tightened the week ending June 3, with inventories reaching a five-month low. Manufacturing markets remained healthy.
Spain: Prices Surge as Wind and Hydro Decline. Coal Set to Stay Weak
Discussions at PIRA's Client Seminar in London this past week centered on shifts taking place in the European power fuel mix, with switching from coal to gas now starting to emerge both as a result of structurally lower gas prices and changing policies. After the U.K., Spain is also featuring a fairly large drop of coal-fired dispatching so far this year. The policy framework is also very fluid in Spain, with the June 26 elections likely to be a negative for the coal-fired (and nuclear) outlook, especially as recent polls indicate that the left-wing parties and Podemos are gaining momentum and may be dictating the energy agenda of the upcoming government.
Coal Price Rally Runs Out of Steam
The extended rally coal prices had been on for the previous two weeks came to an end last week, with coal pricing moving lower while oil prices continued to move higher (until the notable pullback in the oil market on Friday). Prices in 3Q16 for all three major forward curves lost significant ground, while deferred prices were more mixed. As PIRA has been affirming since the beginning of 2015, the upside for short-term pricing lies squarely on the oil market, as fundamentals in the prompt are not expected to provide much support.
California Carbon Still Tied to Price Floor
Average WCI prices stayed below, but still tied to, the price floor in May, and the auction was severely undersubscribed. Unsold state-owned allowances will not be re-offered until two consecutive auctions clear above the floor. Unsold consigned allowances will be re-offered in August, in turn requiring higher bid volumes for that auction to clear. The final court decision on the auction will not come until 2017. A legislative fix could be a backstop measure to keep the auction in place, perhaps bolstered by the California Legislature facing reduced auction revenues in the budgeting process. The coming months will see a firming of signals for a tightening cap beyond 2020.
LPG Freight, Arbitrage Under Renewed Pressure
Delivered LPG price were stable in Asia last week. Propane for July delivery gained by just $2 to near $340/MT, while CFR cash butane was called at $20 premium to C3. Saudi propane CP futures added 1.2%, crimping the spread to the Far East to under $15. Despite spot VLGC freight on the benchmark rate from Ras Tanura to Chiba and Japan trading near five-year lows, current arbitrage spreads necessitate a further $10 freight decline for spot physical movements to work.
WASDE Supports, Weather Pushes
The convergence of speculative money and demand was once again on display Friday as witnessed by both the WASDE during the trading day and the Commitment of Traders after the close. Even though both corn and soybean supplies were below market consensus, the length in the markets mitigated much upside potential, although drier-than-expected weather forecasts in the 8-14 day timeframe issued this weekend have pushed corn and soybeans into overdrive again.
Japanese Crude Runs Little Changed; Crude Stocks Build
Crude runs changed fractionally on the week. Crude imports were also little changed and crude stocks built 2.9 MMBbls. Finished product stocks built marginally. Gasoline and kerosene stocks were up modestly, while gasoil drew moderately, but that offset by higher fuel oil, naphtha, and jet stocks. Demand were modestly mixed with the aggregate demand figure falling 80 MB/D. The four-week demand trend has turned higher. Refining margins had improved a bit, but gave back ground on the week.
Production Surged to a Near Record Level
Output jumped the week ending June 3, after plants returned to normal operation following spring maintenance. The manufacture of ethanol-blended gasoline fell after reaching a 10-week high the previous week.
U.S. SPR Sales Unlikely in 2016
Speculation has risen that the Obama administration could conduct SPR sales as early as October 2016, as permitted by two bills passed late last year. However, we believe sales in 4Q16 remain unlikely, judging from recent comments from the Energy Secretary and politics surrounding the November 2016 presidential election.
Global Equities Post Another Neutral Week
Global equities were again on balance, only modestly changed. In the U.S., the broad market was down marginally. The leading sectors were energy, utilities, and consumer staples, which posted good gains. Retail performed the poorest and declined about 2%. Internationally, most of the tracking indices declined, with Europe posting the biggest drop.
Petrobras to Get Full Domestic Pricing Control
Brazil's energy ministry has backed full independence for Petrobras to set domestic fuel prices, blaming past controls for saddling the state-controlled oil company with crippling debt that is the oil industry's largest. Petroleo Brasileiro SA, as the company is formally known, and other state-controlled companies, such as utility Eletrobras, with shares owned by non-government investors, should be free to act in their best interests without government interference, the ministry said in a statement.
Obama Administration in Race to Finalize Regulations
The clock is winding down on the Obama Presidency and the focus in on finalizing rules. Methane regulations for new oil and gas wells were finalized ahead of schedule; follow-through on rules for existing wells will fall to the next administration. This summer will see final one-hour SO2 designations affecting a number of coal units, particularly in Texas; the finalization of the aviation "endangerment finding" for GHG emissions; and final Heavy Duty Vehicle GHG Standards for model years beyond 2018. Renewable Fuel Standards for 2017 proposed in May were ambitious. A draft review of CAFE standards is also expected this summer. PIRA expects EPA to continue working on the Clean Power Plan model rule and FIP, although the stay will prevent formal finalization. The next PM NAAQS review and Secondary NAAQS for SO2/NOx will be punted to the next administration.
RIN Costs Higher
U.S. refiners paid at least $1.35 billion to acquire RINs in 2015. Most refiners had higher costs in the first quarter.
Implications of May Chinese Data on Economy and Oil Demand
In May, China's industrial production matched expectations, while fixed asset investment disappointed. Housing indicators continued to show large improvements. Recent sequential increases in the producer price index are positive for corporate earnings and will also directionally reduce concerns about China's debt burden. Meanwhile, physical activity indicators that can directly be related to oil demand (vehicle sales, ethylene production, and passenger air travel) recorded constructive gains.
The information above is part of PIRA Energy Group's weekly Energy Market Recap - which alerts readers to PIRA's current analysis of energy markets around the world as well as the key economic and political factors driving those markets. To read PIRA's Market Recap first, subscribe to PIRA Perspectives here .
Click here for additional information on PIRA's global energy commodity market research services.