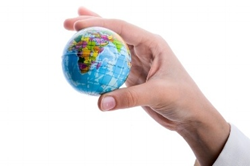 What is big data and how does my organization profit from it?"
Woodland Hills, CA (PRWEB) June 15, 2016
Omnikron is offering a free, no obligation, one-hour webinar that will provide answers for anyone asking, "What is Big Data?" and "How does my organization profit from it?"
Big Data - Where to Begin: The Do's and Don'ts of Implementation
June 21, 2016
8am PST / 11am EST
The topics covered will include:

What can you do with big data?
Who do you need on your big data team?
What are the tools and skills your team will need to create value from your big data pipeline?
The webinar's featured speaker is Shrikesh Karunakaran P. Mr. Karunakaran has over 20 years of experience building custom data and analytics solutions used to effectively predict consumer behavior, enhance customer acquisition and optimize consumption and retention rates. His previous roles include Sr. Director of BI at MediaNaviCo, a leading digital media & entertainment company located in Los Angeles and head of the Data Management group at Zenith Insurance Company.
The webinar will introduce Omnikron's Big Data Training program which will be launched with a Big Data Fundamentals Course.
Registration is now open: http://bit.ly/OmniWebinars. Registrants who cannot attend will be provided with access to a recording of the event.
Omnikron has been providing the Fortune 500 with IT Training and Staffing Services for over 30 years. We believe leaders are learners and we strive to continually meet the needs of an evolving IT marketplace with the highest quality training and a highly skilled workforce.