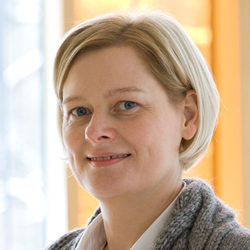 Yorba Linda, CA (PRWEB) June 14, 2016
As part of the adaptive immune system, T cells play a pivotal role in cell-mediated immunity. With their link to numerous diseases, T cells have proven to be a valuable research field.
Expanding on what is known about their differentiation and action helps generate strategies for therapeutic interventions. Research fields that focus on T cells challenge researchers worldwide who are studying the human immune system and animal models. Sophisticated tools and methods are needed to dissect T-cell functions.
Miltenyi Biotec is sponsoring a new, free educational webinar, "Spotlights on T cells: new developments for translational and basic T cell research," which will discuss how T cells can be studied using techniques for isolation of T cells or their subsets out of cell samples, in vitro differentiation, stimulation, and culture methods, and highly sensitive flow cytometry assays. The speaker is Anne Richter, Ph.D., R&D Reagent Department, head of the T cell Immunology and Flow Analysis group at Miltenyi Biotec GmbH.
In the webinar, Dr. Richter will discuss why the company's MACS® Technology makes a difference for cell separation and also, when looking at cell culturing and cell analysis with optimized and harmonized T cell tools. Attendees can sharpen their understanding of T helper cell differentiation and phenotypical and functional assays of rare antigen-specific T cells using highly sensitive flow analysis.
Dr. Richter obtained a Ph.D. working on T helper cell polarization at the German Rheumatism Research Center in Berlin. She then joined Miltenyi Biotec, Germany, as project leader in the R&D Reagent Department, developing methods and reagents for cell separation, culturing, and analysis. Her current focus is on the development of innovative tools for research applications, and the group is also working in the field of adaptive T-cell therapy.
The free webinar, hosted by LabRoots, will be presented on June 23, 2016, at 11 am Pacific Time/2 pm Eastern Time.
For full details about the event and free registration, click here.
About Miltenyi Biotec:
Miltenyi Biotec is a global provider of products and services that advance biomedical research and cellular therapy. The company's innovative tools support research at every level, from basic research to translational research to clinical application. This integrated portfolio enables scientists and clinicians to obtain, analyze, and utilize the cell. Miltenyi Biotec's technologies cover techniques of sample preparation, cell isolation, cell sorting, flow cytometry, cell culture, molecular analysis, and preclinical imaging. Their more than 25 years of expertise spans research areas including immunology, stem cell biology, neuroscience, and cancer, and clinical research areas like hematology, graft engineering, and apheresis. In their commitment to the scientific community, Miltenyi Biotec also offers comprehensive scientific support, consultation, and expert training. Today, Miltenyi Biotec has more than 1,600 employees in 25 countries – all dedicated to helping researchers and clinicians around the world make a greater impact on science and health. For more information please visit http://www.miltenyibiotec.com.
About LabRoots:
LabRoots is the leading scientific social networking website and producer of educational virtual events and webinars. Contributing to the advancement of science through content sharing capabilities, LabRoots is a powerful advocate in amplifying global networks and communities. Founded in 2008, LabRoots emphasizes digital innovation in scientific collaboration and learning, and is a primary source for current scientific news, webinars, virtual conferences, and more. LabRoots has grown into the world's largest series of virtual events within the Life Sciences and Clinical Diagnostics community.