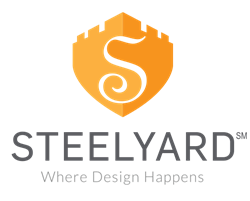 Tasker will spearhead new brand and sales initiatives, as well as expand industry partnerships.
TAMPA BAY, Fla. (PRWEB) June 14, 2016
Steelyard – the design industry's only sourcing and specification platform exclusively for trade professionals – welcomes Boyd Tasker to its team. In his role as Executive Vice President, Tasker will spearhead new brand and sales initiatives, as well as expand industry partnerships.
When it comes to growing businesses, Tasker uses his creative, multi-faceted sales and marketing prowess to take companies to the next level. During his six-year tenure as Director, Business Development, Gift & Home for the International Market Center (IMC) in Las Vegas, he conceived merchandising and marketing solutions (including the launch of the Better Home Goods division) that attracted quality tenants key to building Las Vegas Market into a major force within the interior design industry. Prior to IMC, the British expat was Associate Publisher at Ziff-Davis magazines, Group Publisher at Hoyt Publishing, and Executive Director of Sales and Marketing for Whereoware.
Most recently, Tasker and his wife, Christi of Puttin' It Out & Tasker Agency, founded the Wynwood Design Lab — part design incubator/part salon-style gathering and event space in Miami, where an ever-evolving array of furnishings and art cohabitate.
No matter the career iteration, the common denominator is Tasker's relationship-building skills – ones that will get much exercise at Steelyard. When he met Steelyard's founder, Stacey Tiveron, he was struck by her focus and passion; the longevity of the company was also impressive. Tasker says, "There was a lot that drew me in, but the company's 18-year history and the overwhelming desire to make something that really matters to the design community is what stood out. Steelyard is special."
Tiveron is thrilled to have Tasker on board. He is the latest addition to a coterie of industry pros she's been thoughtfully bringing together since the beginning of 2016. Tiveron says, "Boyd's vast experience from all sides of our industry provides him a perspective that is truly dynamic and innovative. That perspective, combined with his genuine care for his customers and the industry at large made him the perfect choice for our EVP. The entire team at Steelyard couldn't be more excited."
About Steelyard
Steelyard is the design industry's leading online destination for sourcing, specifying and inspiration. A pioneer in using technology as an effective business development channel, the fully responsive mobile platform reaches tens of thousands of professional trade buyers in a diverse and lucrative B2B market that specifies over $68 billion of products annually. Previously known as TODL, Steelyard – named after a merchant-only commerce establishment in medieval England - has served the trade exclusively for 18 years. Visit Steelyard for more info.