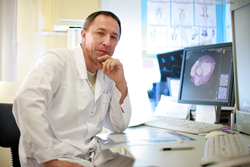 "When new treatments such as bronchial thermoplasty are developed, it is our goal at Hayes to analyze the evidence objectively to determine if the treatment is safe and effective."
Lansdale, PA (PRWEB) June 14, 2016
Hayes, Inc., a leading provider of unbiased health technology assessments and consulting services, recently released a health technology assessment on bronchial thermoplasty for the treatment of asthma. Since bronchial thermoplasty is a novel approach to the treatment of severe, persistent asthma and has not yet been widely studied, its safety and effectiveness, both in the short and long term, remain unclear.
"It is estimated that 300 million individuals suffer from asthma worldwide, so new treatments are always a hot topic," stated Michelle Ostrander, PhD, Product Manager, Medical Technology Directory at Hayes, Inc. "When new treatments such as bronchial thermoplasty are developed, it is our goal at Hayes to analyze the evidence objectively to determine if the treatment is safe and effective."
The questions addressed within the report are:

How effective is bronchial thermoplasty for asthma treatment?
Is bronchial thermoplasty a safe treatment for asthma?
Have definitive patient selection criteria been established for treatment of asthma with bronchial thermoplasty?
Bronchial thermoplasty is a minimally invasive treatment that uses heat to reduce the smooth muscle in the lungs that constricts the airway during asthma attacks. This procedure is intended for treatment of severe, persistent asthma in patients who are age 18 years or older and have asthma that has not been well controlled by long-acting bronchodilators and inhaled corticosteroids.
Current Hayes clients can access this full report and Hayes Rating by logging into the Hayes Knowledge Center. If you are not a current client but interested in this report, you can contact us here.
ABOUT HAYES
Hayes, Inc., an internationally recognized leader in health technology research and consulting, is dedicated to the delivery of high-quality healthcare and improved outcomes through the integration of evidence into decision making and policy development. The unbiased information and comparative-effectiveness analyses we provide enable evidence-based decisions about acquiring, managing, and paying for health technologies. Our worldwide clients include hospitals, healthcare systems, government agencies, health plans, and employers.
For more information about Hayes, Inc., visit our website. Follow us on Twitter, LinkedIn, and Facebook.