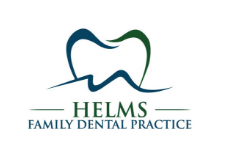 Missoula, MT (PRWEB) June 15, 2016
Patients with periodontal disease, oral legions and various other dental needs can now receive treatment with the BIOLASE WaterLase iPlus 2.0™ system from Dr. Jason Helms, a dedicated general dentist in Missoula, MT. Laser dentistry is revolutionizing the way common dental treatments are performed and is rapidly becoming one of the most preferred treatment options for individuals with oral conditions ranging from tooth decay to discolored teeth.
As a trusted dentist in Missoula, MT, Dr. Helms is proud to give his patients a minimally-invasive alternative to treatments performed with drills and other common dental tools. It is not uncommon for individuals to avoid receiving necessary dental treatments because they are nervous about the pain that is typically associated with such treatments. Dr. Helms seeks to ease patient dental anxiety with the help of the mild and safe BIOLASE WaterLase iPlus 2.0™ treatment system. Laser dentistry systems such as this one are often described as minimally-invasive and minimally-painful. The gentle nature of laser-based treatments is due in large part to the way lasers cut through soft and hard oral tissue. Rather than relying on concentrated vibrations and intense pressure to cut into bone or gums, they harness the effective power of targeted laser light to cut through various tissues without friction or pressure. As a result, patients experience less discomfort from laser-based treatments than they do from dental drills.
The BIOLASE WaterLase iPlus 2.0™ system may reduce or eliminate the need for anesthetic injections in some patients, depending on the anxiety level of each individual as well as the specific procedures they are receiving. Patients who receive treatment with the BIOLASE WaterLase iPlus 2.0™ system also enjoy quicker recovery periods on average than those who opt to receive more invasive treatments.
Dr. Helms invites patients who are looking for a dentist in Missoula, MT who offers laser dentistry treatment options to make an appointment with his practice by calling (406) 728-3848. Treatments with the BIOLASE WaterLase iPlus 2.0™ system can be scheduled by calling his practice during normal business hours.
About the Doctor
Dr. Jason Helms is a general dentist offering personalized dental care for patients in Missoula, MT. Dr. Helms and his team provide a wide range of services and are committed to high quality, professional care through the use of laser dentistry and other advanced techniques. To learn more about Dr. Helms or the services he offers, please call (406) 728-3848 to schedule an appointment or visit http://www.helmsfamilydental.com.