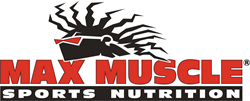 This show is going to be our next big chance to help show the world what these products can do for everybody," said Mr. Greene. "We are completely dedicated to expanding our reach and helping more people than ever to achieve all of their fitness goals
Boca Raton, Fla. (PRWEB) June 15, 2016
Naturliga, a brand new vegan protein developed by Max Muscle Sports Nutrition through the company's 25 years of experience in the industry, is pleased to announce its line will be featured at the International Diet, Sports Nutrition & Vitamins ECRM show in Tampa, Florida from June 26-29, represented by Nutritional Products International (NPI).
ECRM trade shows allow companies the chance to introduce their products to some of the top retail buyers in the nutritional and health product industry. Naturaliga representatives from the NPI team will therefore have a chance to educate some of the business's most influential figures about the numerous benefits of the nutritional supplements.
"We can't wait for NPI to get to Tampa and participate in the monumental show," said Sean Greene, President of Max Muscle Sports Nutrition. "This show is a big opportunity for us to expand on the reach we have already developed and to learn from many other major players in the industry about marketing and product development. We are pleased to have the chance to participate."
At ECRM events, retail buyers visit suppliers in private meeting spaces to discuss product launches, marketing strategies and various other business initiatives. This makes the events different than standard trade shows, which lack the same sort of privacy and intimacy ECRM offers at its shows.
Naturliga actually means natural in Danish and the powder supplement contains natural pea protein isolate derived from Canadian yellow peas which offers a high level of quality and composition and is designed to optimize a positive nitrogen balance and support weight management, satiety and lean muscle. The vegetarian protein delivers a high level of functionality and nutrition. Published research shows that vegetable proteins are as effective in enhancing muscle protein synthesis and recovery compared to whey protein in addition to offering a high level of functionality and nutritional benefits.
Naturliga has an outstanding delicious taste that is incomparable to the other vegan proteins on the market. Their chocolate and vanilla flavors are creamy, enjoyable, are not lumpy and contain no unpalatable aftertaste. They were able to create such a great flavor thanks to Dr. Phillip Harvey, who has a deep understanding of every aspect of bioscience and product formulation from his decades in the nutritional industry, formulating products.
"This show is going to be our next big chance to help show the world what these products can do for everybody," said Mr. Greene. "We are completely dedicated to expanding our reach and helping more people than ever to achieve all of their fitness goals."
Naturliga is additionally Non-GMO, 100% all natural and is loaded with 16 grams of protein per serving and also includes 9 grams of high quality fiber, which is significantly higher than any of the other vegan proteins available.
To find out more about Naturaliga visit http://www.maxmuscle.com/