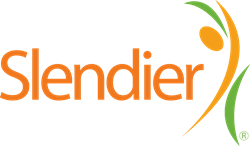 This show is going to be our next big chance to help show the world what these products can do for everybody," said Jackson. "We are completely dedicated to expanding our reach and helping more people than ever to achieve a healthy weight
(PRWEB) June 16, 2016
Slendier, an Australian company that distributes a line of low calorie, easy-to-prepare noodles, will now have its products featured at the International Diet, Sports Nutrition & Vitamins ECRM show in Tampa, Florida from June 26-29, represented by Nutritional Products International (NPI).
ECRM trade shows allow companies the chance to introduce their products to some of the top retail buyers in the nutritional and health product industry. Slendier representatives from the NPI team will therefore have a chance to educate some of the business's most influential figures about the numerous benefits of the nutritional supplements.
"We can't wait for NPI to get to Tampa and participate in the monumental show," said Peter Jackson of Slendier. "This show is a big opportunity for us to expand on the reach we have already developed and to learn from many other major players in the industry about marketing and product development. We are pleased to have the chance to participate."
At ECRM events, retail buyers visit suppliers in private meeting spaces to discuss product launches, marketing strategies and various other business initiatives. This makes the events different than standard trade shows, which lack the same sort of privacy and intimacy ECRM offers at its shows.
Pasta is normally a food dieters want to stay away from because of its high volume of calories but Slendier produces a line of pastas and rice made with the Japanese vegetable konjac that is low in calories and high in nutrition. Slendier Founder Mai Haven discovered the power of the vegetable after her husband started stacking on weight. She replaced his pasta dishes with Japanese noodle made from the konjac vegetable and the pounds began to shed away.
Slendier's Lasagna is only ten calories per lasagna sheet when traditional lasagna sheets are 300 calories. Making a favorite dish with the lasagna sheets is incredibly easy because they are already precooked. Health conscience individuals can use reduced fat cheese and lean beef, turkey or vegetable as filler to further reduce the amount of calories and not compromise on flavor.
"This show is going to be our next big chance to help show the world what these products can do for everybody," said Jackson. "We are completely dedicated to expanding our reach and helping more people than ever to achieve a healthy weight."
To learn more about the Slendier visit http://www.slendier.com