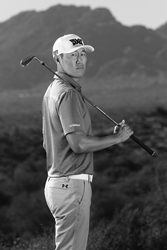 We have identified three distributors that have incredible golf and business credentials and believe in PXG's unique vision. They will serve our customers well.
Scottsdale, AZ (PRWEB) June 14, 2016
In response to explosive growth over the past 12 months, PXG today announced plans to significantly expand its global footprint. The groundbreaking new golf equipment company, founded by American entrepreneur and billionaire Bob Parsons, has named distribution partners in Japan, Korea and Taiwan.
Asia - home to around 14 percent of the world's golf courses - is a prime market for PXG. Japan and Korea alone are the second and third largest golf markets in the world.
The opportunity to bring PXG's innovative technology to avid golfers in Japan, Korea and Taiwan through highly regarded distributors is a significant move for the company, which sold its first club only one year ago.
"PXG will never compromise on quality or experience regardless of location or language," said founder Bob Parsons. "We have identified three distributors that have incredible golf and business credentials and believe in PXG's unique vision. They will serve our customers well."
Kane Co. Korea, Grand Hills Golf Co. Japan and Fontaine Resources Taiwan will represent PXG and its golf equipment in their respective markets. All bring years of experience to the table, are deeply embedded in the golf industry and are eager to expand PXG's offerings in Asia.
"Over my 30-year career in golf distribution, I have always strived to find the best products for customers," said Jay Shin, chairman of Kane Co. "Last year I was introduced to PXG and became obsessed with the company – the equipment and the operation. I believe that there is a strong desire in Korea for clubs that deliver promised performance, and PXG clubs really do perform. PXG clubs make golf even more enjoyable and I am excited to share them with golfers in Korea."
"Grand Hills is honored to be working with PXG to bring Bob Parsons' groundbreaking innovations in golf equipment to Japan," said director of marketing and communications Satoru Kobayashi. "The combination of industry-leading technology packaged in the coolest of industrial designs is truly special. It is a plain black and white fact, no one makes golf clubs like PXG."
By the end of 2016, the company anticipates that it will open 51 new PXG certified retail locations across the three countries.
"This is a major benchmark for PXG," Parsons shared. "If you asked me in 2014 if my obsession with golf and golf equipment would turn into something this big, this soon, I'd of said 'you're crazy!' Then again, it's not always a bad thing when people think you're nuts."
To locate a retailer or learn more about PXG golf equipment visit http://www.PXG.com. PXG's website is now available in Korean, with Japanese and simplified Chinese coming soon.
About Parsons Xtreme Golf – PXG, A YAM Worldwide Company
Parsons Xtreme Golf (PXG) is based in Scottsdale, Arizona. The company was founded by Go Daddy founder, businessman and philanthropist Bob Parsons in 2014. Leveraging breakthrough technology and sophisticated manufacturing processes that integrate high-performance alloys, PXG produces the finest golf clubs in the world. The company has over 70 global patents issued for its proprietary designs.
PXG clubs are currently being played on all three major U.S. Tours. PXG's professional staff includes PGA TOUR Champions Zach Johnson, Billy Horschel, Chris Kirk, Ryan Moore, James Hahn and Charles Howell III, Champions Tour golfer Rocco Mediate, and LPGA players Cristie Kerr, Gerina Piller, Alison Lee, Beatriz Recari and Sadena Parks.