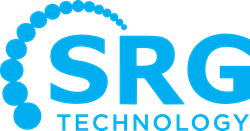 "We are thrilled to have such a distinguished financial leader joining our board," -- Neil Sterling, Founder and CEO of SRG Technology
Fort Lauderdale, FL (PRWEB) June 22, 2016
SRG Technology (SRGT) announces that Rich Johns, President and Chief Investment Officer of SouthOcean Capital Partners, has been elected to join SRGT's Board of Managers.
"We are thrilled to have such a distinguished financial leader joining our board," said SRGT's Founder and CEO Neil Sterling. "Rich Johns has devoted his career to growing businesses that have had a positive impact on the world, and we look forward to learning from him."
Johns has had a distinguished career. His current position at SouthOcean Capital Partners, a long established Fort Lauderdale, Fla. company, is active in real estate, hedge fund and private equity investments. Prior to SouthOcean, Johns previously held the position of Chief Investment Officer (CIO) of WLD Enterprises, Inc. where he allocated capital to a broad spectrum of investment opportunities. Before joining WLD in 2012, he served as CIO for eight years at an institutional-sized family office in Virginia with a heavy focus on alternative assets. Prior to that Johns worked as a consultant with McKinsey & Company in Washington D.C.
Johns began his career as an officer onboard U.S. Navy Nuclear submarines. He received a BS in engineering from the U.S. Naval Academy, where he graduated with distinction; an MS in nuclear engineering from Pennsylvania State University; and an MBA with honors from the Wharton School at the University of Pennsylvania.
Johns shares Sterling's enthusiasm. "Being a part of a Board of Managers and company that strives to use innovation to make positive advancements in multiple business sectors is very exciting for me," Johns said. "I look forward to working with all the members of the SRGT team and Board to push Blender™ to the forefront of all its markets."
The entire Board of Managers and team is eager to welcome Johns to SRGT. The company is sure to benefit from his insights and gain from his experience.
About SRG Technology
Founded in 2007, SRG Technology developed Blender™ — a suite of cutting-edge software solutions designed to drive performance improvements through enhanced data collection and analysis; personalized recommendations; and the creation of individualized action plans. SRG Technology is focused on elevating performance, increasing productivity and ultimately improving end-user outcomes in education with BlenderLearn™; healthcare with TopCare powered by Blender™; geo-positional security with BlenderRM™; and consumer engagement and outreach with BlenderConnect™. SRGT is poised to set the benchmark for innovative, disruptive technology solutions that elevate performance, increase productivity, and make a difference in our daily lives.