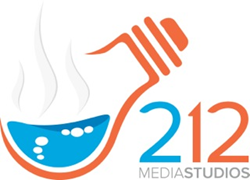 We seek to exceed our clients' expectations, whether in video or any other form of storytelling." David Phelps, CMO
Warsaw, Indiana (PRWEB) June 16, 2016
Kosciusko REMC received the Best Digital Storytelling Award of 2016 from the National Rural Electric Cooperative Association (NRECA) for its video made by 212 Media Studios.
KREMC partnered with 212 Media Studios in order to communicate the nature and significance of its services, and in turn strengthen its reach in the community. "We wanted to share the reality of our work and dedication in a memorable, professional, and moving way," Emily Cowan, Manager of Marketing and Member Services of KREMC. "When we saw what 212 Media Studios could offer—knowing their sense of community and creativity—we were happy to partner with them for this project."
"I'm very proud of the 212 team in light of this award," states David Phelps, CMO of 212 Media Studios. "Our goal was to tell the story of KREMC in a relevant and powerful way—showing people exactly what they do and how important it is. We seek to exceed our clients' expectations."
The video portrays KREMC's roles and responses in restoring power during thunderstorms and related weather emergencies. "From scripting and planning to shooting and editing, the work involved in this project is worthy this recognition. I'm happy we could help another client share their story with the world."
NRECA and the Council of Rural Electric Communications grant the Spotlight on Excellence Awards to recognize outstanding work in the electric co-op arena. 212 Media Studios created the award-winning video for KREMC in 2015.
For more information about 212 Media Studios, visit http://www.212mediastudios.com.