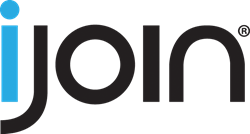 We are committed to making an impactful difference in participant retirement outcomes and iJoin solutions will help us achieve this goal. ~ Carol Tracey
Raleigh, NC (PRWEB) June 15, 2016
iJoin Solutions, an industry leader in retirement plan engagement solutions, is pleased to announce that Alliance Benefit Group of Michigan (ABGMI) has joined a growing list of leading TPAs and Recordkeepers deploying the company's solutions. iJoin's technologies create better experiences by engaging plan participants with timely, interactive, mobile tools that help them quickly understand retirement income needs and easily take action to improve their savings path.
iJoin solutions focus on the critical need to engage with plan participants. Mark Noble, Partner at iJoin commented, "Our fundamental goal is to get people to actively participate in their own future. You can't accomplish that without getting their attention and engaging with them in a way that delivers important information and makes it easy to take action." iJoin's tools are designed to meet this goal through a proprietary mobile enrollment, Smart Messaging and Step it Up quick review/contribution acceleration.
iJoin supports financial advisors with integrated analytics, dashboard and reporting. These tools make it easier for industry professionals to demonstrate their value by sharing quantifiable plan success metrics.
Carol Tracey, Principal, Alliance Benefit Group of Michigan stated, "iJoin's technologies are a great fit for us and align with our core philosophy of doing all we can to help every participant we serve achieve a secure retirement. We are committed to making an impactful difference in participant retirement outcomes and iJoin solutions will help us achieve this goal."
Mark Noble, Partner at iJoin said, "We know how important it is to help drive increases in participation and contribution rates. Together, we can do it by engaging those who have passively enrolled as well those who have not yet enrolled. We're confident that with partners like ABG of Michigan, we can make a real difference in helping achieve better retirement outcomes for many Americans."