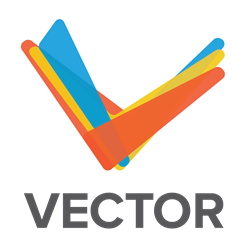 Our customers are in excellent hands with the team at Vector Media Group.
New York, NY (PRWEB) June 28, 2016
Vector Media Group announced today that it has acquired BrilliantRetail, a powerful eCommerce platform for ExpressionEngine. As Vector Media Group assumes control with its strong eCommerce experience, existing BrilliantRetail customers will enjoy quality support from a respected company as well as an option to upgrade to their top-of-the-line platform, CartThrob.
"I'm very excited to share that we've acquired this great product with its long history," said Matt Weinberg, Co-Founder and President of Technology at Vector Media Group. "I'm confident that BrilliantRetail users will feel supported by Vector Media Group, as we offer merchants fantastic options for improving and updating their stores."
Existing BrilliantRetail customers can work with Vector to upgrade their current installation to Vector's more modern eCommerce platform, CartThrob. CartThrob allows users of the ExpressionEngine CMS to add eCommerce capabilities to their websites. It allows publishers to sell both physical and digital products, works with any credit card gateway, tracks inventory, and syncs with storefronts and online stores.
Since purchasing CartThrob, ExpressionEngine's #1 eCommerce add-on, in September 2015, the product has already gone through exciting developments. The recent release of CartThrob 3, which offers full ExpressionEngine 3 compatibility, has been extremely successful—not only is the product now more affordable, but it has had countless improvements.
"Our customers are in excellent hands with the team at Vector Media Group," said David Dexter, creator of BrilliantRetail. "I'm thrilled that BrilliantRetail has found a good home at such an experienced company and I look forward to the innovations that Vector Media Group has in store for its future."
Vector Media Group has developed a full-stack offering to architect, support and market eCommerce websites, from building the site and its technology infrastructure to credit card, CRM and ERP integrations, SEO, and much more. In addition to having the option to move seamlessly to CartThrob 3, Vector Media Group is pleased to work with BrilliantRetail customers on any of their future design, development, and marketing needs.
About Vector Media Group
Vector Media Group is a full service interactive digital agency located in the heart of the Flatiron District of New York City that offers clients web development, web design, and marketing services. Vector's employees have spoken at eCommerce conferences, been featured on eCommerce podcasts, and are generally recognized as experts on server security. We're dedicated to sharing our expertise in Web and Mobile Development, Design, and Digital Marketing to help build powerful tools and campaigns that work. Our award-winning teams employ business standards with ethical best practices that drive brand growth. For more information about Vector Media Group, go to: https://www.vectormediagroup.com.