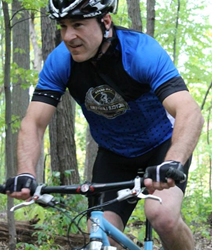 Car and Truck accidents involving bicycles can be devestating. A bicyclist has the same rights as motorists in Michigan. This is not just something bicyclists say, it is the law.
Michigan (PRWEB) June 22, 2016
Bicycle Safety Tips For Cyclists and Motorists
Bicycle accidents involving motorists are becoming frighteningly common today, leading many people to ask why they are happening. According to recently released statistics, bicycle related deaths were up 57% in the state of Michigan in 2015 (Michigan State Police 5/2016).
The answer may lie in the law: Many motorists may not be following the rules of the road. These rules were designed to protect both groups, motorists and cyclists.
Tragedies of this type mean that both bicyclists, automobile and truck drivers must consider exactly what makes for a safe environment for all users of the roadways, motor vehicle drivers as well as bicyclists. Below are some leading bicycle safety tips.
Bicyclists Have The Right To Be On The Road
The first thing that both auto drivers and cyclists should remember is that both groups have the right to be on the road (Michigan Complied Law 257.657). Many drivers may feel resentful of cyclists, feeling that they slow traffic down or that they otherwise interfere with traffic flow. The reality is that if drivers and cyclists recognize that they both have the right to be on the road and show proper respect, both groups will stay safe.
As Jason A Waechter, Attorney at Law stated, "A bicyclist has the same rights as motorists in Michigan. This is not just something bicyclists say it is the law. There's an actual statute -- Michigan Complied Law 257.657 -- that states each person riding a bicycle has all the rights applicable to the driver of a vehicle. It is as simple as that. So the driver of a car or truck can view a bicyclist perhaps as a slow-moving motorcyclist who is riding as close as practicable to the right-hand curb. Stated another way, the bicyclist has a legal right to be there just like you and there are similar laws in most states."
Bicyclists On Roadways Ride With The Traffic
Bicyclists should always ride with the traffic rather than against it. By riding in the same direction, cyclists have the maximum visibility to others on the road. As drivers come onto the road or make lane changes, they need to see the bicyclists on the road in front of them. If cyclists are facing traffic, they can easily be missed visually and this can lead to accidents. Cyclists operating a bicycle upon highway or street should ride close to right-hand curb or edge of roadway (MCL 257.660a). Stay visible and avoid riding against the curb. In a large group, single file riding is usually the safest option.
Bicyclists Should Always Use Signals
Cyclists need to have reflectors on all night rides. A front lamp and a red rear reflector are both needed, and pedals should have either white or yellow reflectors. For day rides, bicyclists should use traditional hand signs. In a large group, all bicyclists should use signs as they make turns, especially since the whole group may not turn at the same exact time. Motorists should always respect the signs from cyclists. Never squeeze cyclists off the road. It takes only a few extra seconds to allow them to finish their action safely.
Bicycle accident Lawyer Jason A. Waechter heads a nationwide legal firm that specializes in cycling injury lawsuits. If you or someone you love has been injured while cycling, you may be able to recover significant damages from the driver who caused the accident with the help of an experienced attorney. Contact the Bicycle Accident Lawyers Michigan based law firm to learn more today.