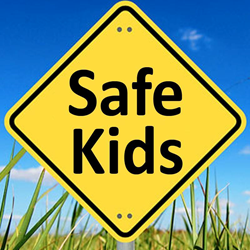 Safe Kids tells you exactly what information you have about each employee, what you're missing, what's about to expire, and what's valid.
Center Valley, PA (PRWEB) June 15, 2016
SRC Solutions, Inc., the makers of Registration Gateway and Central Records Gateway release Safe Kids Gateway, to combat the mundane paper background approval process for school districts. Safe Kids Gateway results in a safer environment for students, helps school districts to avoid disreputable events from affecting their credibility, and also makes districts more appealing to parents and guardians by improving safety standards. Safe Kids Gateway has the greatest impact on ensuring compliance with volunteers and employees year after year as management of expiring clearances is now an electronic process rather than a paper one.
Electronic process don't take sick leave or have the summer off
First and foremost, Safe Kids Gateway aids in the prevention of hiring employees with characteristically unfavorable histories as well as places all volunteers on an identical background clearance process.
Safe Kids Gateway can also be used for existing employees and volunteers to implement clearances on an annual basis.
Designed to work within a school's existing process, Safe Kids Gateway provides several benefits for school staff, parents, and students alike, including:

Vetting all current and incoming employees and volunteers with an easy-to-navigate, online process that allows them to log in to provide personal information, as well as upload background checks and fingerprints.
Simple staff acceptance, denial or request for more information
Ability to manage expiration dates, in order to notify school staff if certain employees/volunteers need to renew their information
Automates a report showing school staff a clean list of every approved volunteer that will be spending time with students or in school buildings
Storing employee/volunteer information to prove that the school or district met all clearance issues should a problem arise
Peace of mind for parents, students, and administration
"Volunteers" can be a very vague word in school districts but it doesn't have to be. Here are a few examples that tend to slip through the cracks. The parent who "helps" a coach out at practice. The ticket taker at sporting events. These cracks can be sealed forever with Safe Kids Gateway from SRC Solutions.
"By law, it's somebody's job to keep track of every employee and volunteer's information: countless documents for each one, their expiration dates, and on top of that, the validity of all that information. It isn't easy when it's a manual process, and it's prone to error. That could mean that potentially dangerous people are working for you, and even worse, they're around your kids," says Patrick Maher, SRC Solutions, Inc. "Safe Kids Gateway was created to help that person keep track of everything in a simple, streamlined, cohesive fashion. It tells them exactly what information they have, what they're missing, what's about to expire, and what's valid. Plus it's easier for the volunteers and employees to submit all the data and documentation. Its win-win-win. Don't forget the kids."
About SRC Solutions, Inc.
SRC Solutions' flagship product Registration Gateway has had a long and successful partnership with K12 school districts. Being a technology leader is nothing new to SRC Solutions. Going all the way back to 2008, Registration Gateway was one of the first Online Enrollment solutions to offer real-time data integration to Student Information Systems and integrated document scanning and management.
For more information please contact:
Matt Newman
Director of Marketing and Client Relations
401-480-0750