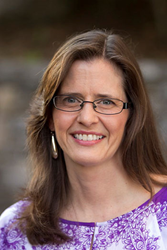 Washington, DC (PRWEB) June 23, 2016
West End Plastic Surgery (http://www.westendplasticsurgery.com), formerly called Ruff Plastic Surgery, recently welcomed anti-aging specialist Dr. Eva Pickler to the practice that includes Dr. Paul G. Ruff IV and Dr. Michael T. Somenek, 2 of the leading plastic surgeons in Washington, D.C.
"The addition of Dr. Pickler reflects our commitment to offering progressive medical care through a holistic approach," Dr. Ruff says. "Her focus on advanced anti-aging treatments for both women and men is an ideal fit with the philosophy of improving the quality of our patients' lives."
Dr. Pickler brings years of experience as a healthcare and hormone replacement therapy specialist, and she is certified in anti-aging and regenerative medicine by the American Academy of Anti-Aging Medicine. Additionally, she is currently working to obtain her advanced endocrinology certification through the academy and the University of South Florida.
"I am so happy to have the opportunity to join the type of practice Dr. Ruff and Dr. Somenek have created," Dr. Pickler says. "I believe my knowledge of anti-aging medicine really fits in with the practice's philosophy of helping women and men live healthier, happier lives."
Dr. Pickler's arrival is one of the reasons Dr. Ruff decided to change the name of the practice. Dr. Ruff, who is one of the leading body contouring and breast augmentation surgeons on the East Coast, returned home to Washington, D.C. in 2001 to establish a solo plastic surgery practice. In 2014, he brought on Dr. Somenek as a specialist in facial plastic surgery.
Now, with the addition of Dr. Pickler, the team has created the comprehensive approach to patient care he envisioned, Dr. Ruff says, which is better reflected in the name West End Plastic Surgery.
"We are truly a team," he says, "rather than individual specialists who happen to practice in the same office. We share similar values and an approach to medicine that emphasizes compassion and the belief that we can help enhance our patients' lives."
Dr. Somenek is a facial plastic surgeon certified by the American Board of Otolaryngology. He completed fellowship training in facial plastic and reconstructive surgery under 2 world-renowned surgeons. His expertise in revision rhinoplasty attracts patients to the Washington, D.C. practice because it requires technical skills that many facial plastic surgeons don't possess.
Dr. Pickler specializes in bioidentical hormone replacement therapy as well as other treatments designed to optimize a person's health, such as nutritional adjustments, lifestyle changes, and disease prevention habits.
"Our team, including the physicians and medical and office staff, share a vision of patient-focused care and giving back to the community," Dr. Ruff says. "That's very important to us."
###
Washington, D.C.'s West End Plastic Surgery (http://www.westendplasticsurgery.com) (formerly Ruff Plastic Surgery) was established in 2001 by board-certified plastic surgeon Dr. Paul G. Ruff IV. Dr. Ruff received his undergraduate degree at Georgetown University and medical degree at Eastern Virginia Medical school. He then pursued postgraduate training in general surgery and critical care at Washington Hospital Center and plastic surgery at the University of California, San Diego. In 2014, Dr. Ruff was joined in practice by facial plastic surgeon Dr. Michael Somenek, who performs specialized reconstructive and cosmetic procedures of the face. Dr. Eva Pickler, who specializes in anti-aging medicine and hormone replacement, joined the practice in 2016. West End Plastic Surgery offers a wide range of cosmetic procedures for the face, breasts, and body, as well as numerous nonsurgical treatments including BOTOX® Cosmetic and filler injections, laser and energy treatments, and skincare services.