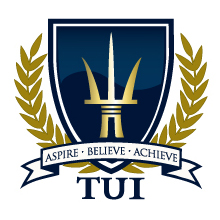 Trident is focused on providing one of the best online higher education opportunities for our students, something we are able to do by understanding the unique needs of adult students. - Dr. Afshin Afrookhteh
Cypress, CA (PRWEB) June 16, 2016
Forbes has chosen Trident University International (Trident) as one of their "10 Great Colleges for Adults Returning to School." The list, which went live on May 23rd, also includes the likes of Harvard University and Massachusetts Institute of Technology (MIT).
Data for this list was pulled from College Factual, a higher education information hub. The ten colleges and universities featured are ranked in a number of different ways, including how the needs of adult students are met.
The factors playing an important part in these rankings include regional accreditation, percentage of students over the age of 24, the percentage of distance learners, low percentage of students in loan default, and "back to student" spending. Visit College Factual to access the full methodology.
"Trident is focused on providing one of the best online higher education opportunities for our students, something we are able to do by understanding the unique needs of adult students. We're pleased to receive this recognition from a respected news outlet," said Dr. Afshin Afrookhteh, Senior Vice President and Interim Provost.
Adult students - those who are older than the age of 24 – make up 92% of Trident's currently enrolled population.
Trident, a 100% online university that has been in operation since 1998, is regionally accredited by the WASC Senior College and University Commission (WSCUC). Active duty military, veterans, National Guard, and military dependents make up 79% of the University's student population, and Trident is proud to employ many veterans at its faculty, staff, and management levels. Of Trident's 28,000 alumni, more than 22,000 have a military affiliation.
For any media inquiries, please contact Daniel Sloan at daniel.sloan(at)trident(dot)edu.
About Trident University
Founded in 1998, Trident University International (Trident) is a leading online postsecondary university serving adult learners. Trident developed the Trident Learning Model, which employs case-based learning in an online setting to teach real-world relevant critical thinking skills to enhance the lives and careers of students. Trident offers high-quality bachelor's, master's, and doctoral degree programs, led by a qualified faculty team, over 80% of whom have doctoral degrees. Visit http://www.trident.edu, Trident's Facebook page, or call at (855) 290-0290 to learn more about Trident's wide range of bachelor's, master's, and doctoral programs.