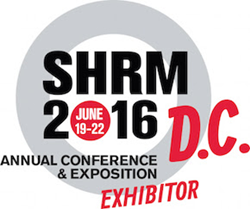 A lot of thought has gone into our tradeshow presence to determine how we can provide the most value to our visitors.
Des Moines, IA (PRWEB) June 15, 2016
Prositions will be featuring mentoring, training content, and development software at the SHRM 2016 Annual Conference & Exposition June 19 - June 22 in Washington, D.C. Conference attendees who visit Prositions at Booth #3206 will have the opportunity to see demos of their mentoring software, MentorString, and receive a free course like the award-winning, 16-module video series, Make Mentoring Count which is based on the works of subject matter expert Dr. Lois J. Zachary.
"Our booth definitely needs to be on your list of exhibitors to visit if you're attending the SHRM Conference and Exhibition this year," said Ellen Linkenhoker, Director of Marketing at Prositions, Inc. "A lot of thought has gone into our tradeshow presence to determine how we can provide the most value to our visitors. I encourage everyone to stop by and spin our prize wheel, everyone will be a winner!"
The excitement circulating around Prositions' presence at the SHRM 2016 Conference stems from the organization's unique mix of services, software, and content. Prositions is making its mark as one of the few providers of mentoring/development technology which can seamlessly integrate with training content. Together, Prositions is able to provide a unique portfolio of end-to-end mentoring and development solutions.
"We constantly hear from clients that they know mentoring is important, but they confess that there isn't enough time for them to facilitate their mentoring program and match qualified mentors with mentees," responded Jill Dillenburg, Vice President of Sales and Marketing at Prositions, Inc. "MentorString makes it easy to facilitate, track, and automate the mentoring process. The software has a smart matching algorithm that pairs mentors and mentees automatically to streamline the administrative process. And with the use of our integrated mentor training and professional consulting services we offer a comprehensive mentoring solution for all types of organizations."
Experience the power of Prositions' product suite for yourself by taking home a free gift or the grand prize worth over $500.
About Prositions, Inc.
Prositions, Inc. is the world's leading mentoring consulting firm and the only company to offer a complete range of consulting, software, content, and service solutions. By combining the power of technology with an international network of mentoring experts, Prositions is revolutionizing the way organizations grow and develop talent. MentorString, their award-winning, cloud-based software application enables organizations to leverage virtual mentoring, engage in secure collaboration, and access high-quality individual development plans with content from industry leading authors and producers. For more information about Prositions, visit http://www.prositions.com
About SHRM 2016
The SHRM Annual Conference & Exposition is the largest and best HR event in the world, providing your organization with the tools and resources you need to create and implement the successful HR practices that will ensure that your company will thrive. Your company will get the targeted strategies and practical takeaways that you need to achieve your goals – from talent management to federal compliance to cutting-edge business strategies.
For more information on the conference visit http://annual.shrm.org/