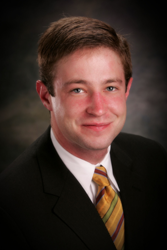 (PRWEB) June 15, 2016
Charles Fenstermaker has been named Chief Financial Officer of C.H. Fenstermaker & Associates, LLC following the retirement of long-time CFO Dan Lavergne. Mr. Lavergne, who retired June 3, 2016, held the position of CFO for 18 years. He was instrumental in developing the company's current accounting structure and building the financial team to accommodate the rapid growth of the company.
Charles Fenstermaker is the former Director of Administrative Operations for the company. He has held various positions with the firm since 1995 when he began working as Survey Technician and was promoted to Quality and Training Manager in 2002. In April of 2005, Mr. Fenstermaker was named Director of Human Resources. In 2007, he was selected to oversee the company's Houston office as Director of Operations and held that position until August 2010. He played a pivotal role in establishing and growing the Houston office to meet the growing demand for the company's services within that market. Mr. Fenstermaker is the grandson of the company's founder Charles Howard Fenstermaker, Jr. and the son of CEO William H. Fenstermaker.
Mr. Fenstermaker holds a Master's Degree in Business Administration from the University of Louisiana at Lafayette and is active in numerous community organizations. He currently serves on the Executive Committee of One Acadiana and is a board member for the Leadership Institute of Acadiana. Mr. Fenstermaker was previously a member of the board of directors for the Lafayette Charter Foundation in 2014 and 2015 and served on the Executive Leadership Team for the American Heart Association's Heart Walk event in 2013.
C. H. Fenstermaker & Associates, LLC was founded in 1950 and is a multi-disciplinary firm providing diverse professional services including Survey & Mapping, Engineering and Environmental Consulting. Fenstermaker specializes in areas of advanced technology such as underwater acoustic imaging, high definition laser scanning, dimensional control and unmanned aerial vehicle services. The integration of advanced mapping systems and specialized software solutions are distinguishable capabilities offered by the company.