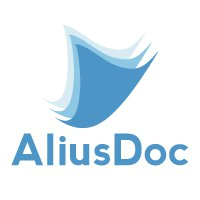 Considerable time and errors can be eliminated from the process, improving both quality of care and delivering financial benefits to care providers
Waltham, MA (PRWEB) June 16, 2016
Inefficient sharing and reviewing of medical and health information is recognized as a source of quality of care deficiencies and a major time burden for both care providers and payers. Many patient records are still stored in physical folders or as scanned images and transmitted to other practices and payers as PDFs or other non-EHR formats, making it very time consuming for physicians to receive and read through important, sometimes time-critical information.
Improving on this process has been identified as a key area where technology can deliver a huge impact in terms of improving efficiency as well as quality of care. Many organizations are seeking a solution for automated conversion, indexing, and intelligent searching of non-electronic health records.
Key benefits to care providers of digitizing, indexing, and searching health record information include:

Significant reduction in time spent by:
doctors searching for patient health information at time of care;
medical professionals searching for quality/necessity of care, for insurance companies;
administrative professionals filing, locating and sharing patient information and records.
Reduced medical errors through better and more thorough access to patient data.
Quicker and improved referral approval process reducing gaps in care and resulting in higher patient health and satisfaction.
Improved availability of critical data related to regulatory compliance, meaningful use, accountable care, and related uses.
Increased revenue and quicker payment receipt due to quicker preparation and delivery of health information to payers.
"Not surprisingly, some of the costliest and time-consuming efforts spent by physicians and other staff is looking through records for specific information. Office staff are also spending a lot of time identifying and storing the documents. Considerable time and errors can be eliminated from the process, improving both quality of care and delivering financial benefits to care providers," said Rich Caproni, AliusDoc's Director of Strategy and Business Development.
Activities that would benefit from indexed and searchable electronic documents, are:

Converting an entire practice's legacy health records
Converting patients' entire transferred non-EHR data (from fax/email/etc.)
Converting labs and other single external non-EHR patient data
Searching converted electronic documents for specific information relevant to a current office visit.
Searching converted documents for Quality of Care audits.
Searching converted documents for Justification of Care audits.
"We're very excited about this new addition to our Healthcare Suite, which is on track for release this summer. We're building up a waiting list of medical practices and EHR vendors who want to get this as soon as its available," said Paul Traite, AliusDoc's CTO.
AliusDoc's Other Healthcare Solution Suite Modules
AliusDoc's 25+ years of experience in healthcare OCR-based data capture includes four additional specific healthcare industry solutions:

AD-EOB A/R – OCR-assisted accounts/payable processing for patient claims payments and postings to originating claims, for medical practices and affiliated billing service providers.
AD-MedClaims – OCR CMS1500 and UB claims for the insurance industry and affiliated BPOs.
AD-I-Bills – OCR itemized high-value medical bills from hospitals and institutions, for use in auditing by the insurance industry and affiliated BPOs.
AD-EOB-Pharmacy – OCR pharmacy-style EOBs from drug plan payers, for use by pharmacies and affiliated BPOs.
About AliusDoc LLC
AliusDoc provides document imaging solutions, data capture and I/OCR technologies. AliusDoc possesses extensive knowledge of forms processing applications within the horizontal marketplace as well as specific vertical application expertise within the financial, healthcare, and government sectors. More information and detail product brochures can be found at http://www.aliusdoc.com.