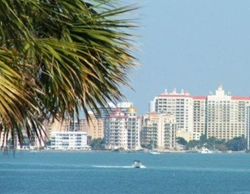 Move over Asheville, there is a newcomer perched atop the Topretirements annual list of most popular places to retire. For the first time since 2007, Asheville, NC is not #1 – that honor goes to Sarasota.
Key West, Florida (PRWEB) June 17, 2016
June, 2016 — A Best Places to Retire dynasty has come to an end. For the first time in the 10 years there is a new #1 town at Topretirements.com. Sarasota, the beautiful and sophisticated city on Florida's Gulf of Mexico, is now the most popular place to retire among the baby boomers who visit this website for baby boomers. Asheville (NC) had owned the #1 spot every year since http://www.topretirements.com started this list in 2007.
John Brady, Founder of http://www.Topretirements.com, commented on how Sarasota was able to wrest the top spot away: "Sarasota combines a number of attributes that attract retirees. For one, it is avery livable city. It is also a cultural powerhouse because of its museums and institutions like the Asolo Reperatory Theatre". There is also its setting on beautiful Sarasota Bay with its lovely beaches and barrier islands. There are plenty of places to live in either fast-paced urban or tree-lined neighborhoods. Whereas Asheville, the #2 pick on the website's "Best 100" list, also has many attractions, it lacks the warm Florida winters, beaches, and the range of the cultural and retirement living options of its Sarasota competition.
Sarasota was chosen for the top spot through a simple process. Topretirements counts how many times each city's review has been viewed on the website, which indicates the level of interest its baby boomer demographic has in that destination.
Sunbelt Rules
Elsewhere on the list, towns in the Sunbelt and the West are definitely baby boomers' first choices for places to retire: Eighty of the cities and towns on the 2016 were in the Sunbelt. Florida had the most cities on the list with 24, followed by North and South Carolina. Just as in 2015, only 3 states in the Northeast made the cut: Virginia (Charlottesville, Williamsburg, and Winchester), Delaware (Lewes and Rehoboth Beach), and Pennsylvania (Pittsburgh). The Midwest had no entries on the list.
Here are the top 10 retirement destinations on the Best 100 list:
1. Sarasota, FL
2. Asheville, NC
3. Green Valley, AZ
4. Prescott, AZ
5. Venice, FL
6.Beaufort, SC
7. Charleston, SC
8. Ft. Myers, FL
9. Tucson, AZ
10. Paris, TN
Here is where you can see the entire 100 Best Places to Retire list
About Topretirements
This popular website is designed to help baby boomers find their best place to retire. They go there to research retirement destinations with reviews of over 1,000 towns and 3,000 active adult and 55+ communities. Created in 2006, the site had over 2 million visitors and 8 million page views in 2015.