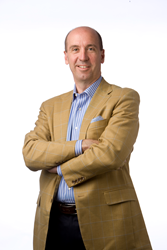 The question that arises is, can leaders and workers unlearn their old ways of thinking about energy and what they thought the future would hold?
Boston, MA (PRWEB) June 21, 2016
The future of energy and utilities is changing rapidly. In Brooklyn, NY tech-savvy entrepreneurs are busy developing a new energy market built on one of the latest technologies called blockchain.
Futurist Jack Uldrich says blockchain is just one of many new technologies that will have a profound impact on the energy and utility industry in the coming years.
Uldrich says that with high-powered entrepreneurs like Elon Musk are leading the charge with renewable energy. (Musk's new Tesla Gigafactory is Entirely 'Off-Grid' and Powered by 100% Renewable Energy,) the waves of technological change may feel like more of a tsunami to many in the field.
Uldrich goes on to state, "People like Musk are talking about energy needing a paradigm shift. Which leaves leaders in the energy industry facing the questions of how to change both the paradigm and their mindset regarding it. In other words, how can they unlearn their old ways of thinking about energy and what they thought the future would hold?"
Today in Banff, Canada, Uldrich will address leaders in the Canadian energy industry in both a keynote address and a Q & A to follow.
Uldrich, who has been hailed as the "Chief Unlearning Officer" by Businessweek says, "Continuous disruption is the new normal. And the most successful innovators/leaders in the energy industry will ask better questions, and as a result better answers."
A distinguished thought leader and global futurist, Jack Uldrich is the founder of The School of Unlearning.
Known throughout the world for his assessment of renewable energy and technological trends and their effect on our society, Uldrich has delivered keynote presentations and workshops for San Diego Gas & Electric, the Southern California Gas Company, Southern Company, Northwestern Energy, the National Rural Electric Cooperative Association, Idaho Power, Northwestern Energy, the Minnesota Rural Electric Cooperative, the Western Energy Institute, Idaho Power, the American Public Power Association, the Northwest Public Power Association, the Sacramento Municipal Utility District, Wisconsin Public Power, among others.
Parties interested in learning more about Jack Uldrich, his books, his daily blog or his speaking availability are encouraged to visit his website.