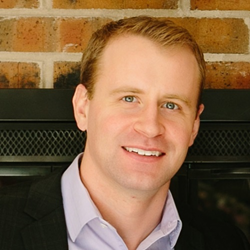 Yorba Linda, CA (PRWEB) June 16, 2016
Incorporating capillary electrophoresis (CE) technology in the biopharmaceutical industry is helpful for characterizing the purity, heterogeneity, and identity of therapeutic proteins. What's more, the charge heterogeneity profile of protein samples can be revealed through CE with exceptional resolution.
Protein isoform charge heterogeneity can be determined with high-speed, high-resolution capillary isoelectric focusing (cIEF) and zone electrophoresis (CZE). cIEF is a powerful technique that facilitates ultra-high resolution and quantitative analysis of proteins separated based on isoelectric point (pI). However, high-resolution charge heterogeneity information can be obtained more rapidly and with reduced sample preparation using capillary zone electrophoresis.
Using fully optimized methods and synthetic pI markers in cIEF achieves the highest levels of precision in pI determination and direct isoform quantitation. The PA 800 Plus Pharmaceutical Analysis System from SCIEX improves these applications by providing excellent intermediate precision with pI reproducibility < 1% (cIEF), peak migration time reproducibility < 3% (CZE), and peak area reproducibility < 3% (cIEF/CZE).
SCIEX is sponsoring a new, free educational webinar, "Charge Heterogeneity Analysis of Biologics by Capillary Isoelectric Focusing (cIEF) and Capillary Zone Electrophoresis (CZE)," which will discuss the basic fundamentals of charge heterogeneity CE techniques, introduce the company's two distinct charge heterogeneity applications (cIEF and CZE), and note the advantages of cIEF and CZE methods for charge heterogeneity applications. Continuing education credits will be offered through the PACE system.
The speaker is Brandon Bates, CE Field Applications Support manager for SCIEX Separations. Brandon began his CE customer support career with Beckman Coulter in 2010, transitioning to SCIEX in 2014. During this six-year period, Brandon has overseen the installation and successful implementation of every SCIEX CE instrument in the Central United States through onsite support and training. He also oversees all CE applications specialists in the United States.
The free webinar, hosted by LabRoots, will be presented on June 29, 2016, at 7:30 am PT/10:30 am ET.
For full details about the event, obtaining continuing education credits, and free registration, click here.
About SCIEX:
SCIEX, a Danaher company, helps to improve the world by enabling scientists and laboratory analysts to find answers to complex analytical challenges. The company's global leadership and world-class service and support in the capillary electrophoresis and liquid chromatography-mass spectrometry industry have made it a trusted partner to thousands of scientists and lab analysts worldwide who are focused on basic research, drug discovery and development, food and environmental testing, forensics, and clinical research.
About LabRoots:
LabRoots is the leading scientific social networking website and producer of educational virtual events and webinars. Contributing to the advancement of science through content sharing capabilities, LabRoots is a powerful advocate in amplifying global networks and communities. Founded in 2008, LabRoots emphasizes digital innovation in scientific collaboration and learning, and is a primary source for current scientific news, webinars, virtual conferences, and more. LabRoots has grown into the world's largest series of virtual events within the Life Sciences and Clinical Diagnostics community.