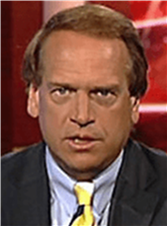 pushing the envelope for victims... I can't think of any better job in the world
Greenwich, CT (PRWEB) June 16, 2016
As lead counsel for the Estate of Nicole Brown Simpson, Mr. Kelly's pivotal role in the civil case against O.J. Simpson (Superior Court of California, County of Los Angeles, Case #: SCO36876/95) is once again being highlighted in the news. Mr. Kelly's perseverance in tracking down the photos of Simpson in the Bruno Magli shoes during the civil case is detailed in a front page, feature story that ran June 2nd.
http://www.usatoday.com/story/sports/2016/06/02/photos-sent-oj-simpson-spiraling/84911596/
In addition, portions of Mr. Kelly's riveting examinations of Al (A.C.) Cowlings and Robert Kardashian, Simpson's two best friends have aired in the first two parts of the current TV hit "O.J. Simpson: Made In America." In the civil trial, Mr. Kelly deftly handled some of the most compelling aspects of the case, including the testimony of Al Cowlings, Robert Kardashian, Det. Phillip Vannatter, P.O. Robert Riske (crime scene), P.O. John Edwards (New Year's Day, 1989), Richard Rubin (gloves), E.J. Flammer (shoe photos), prior witnesses of Simpson's domestic violence, Judith Brown (Nicole's mother) and a portion of the cross-examination of Simpson himself.
The final two read backs the civil jury requested, and heard, before finding Simpson liable were portions of Mr. Kelly's questioning of O.J. Simpson and Al (A.C.) Cowlings.
About John Q. Kelly
Mr. Kelly has continued to successfully handle an astonishing variety of wrongful death and personal injury cases. In Mr. Kelly's words, "pushing the envelope for victims, working on the right side of the wrong stuff – I love it. I can't think of any better job in the world."
About Ivey, Barnum & O'Mara, LLC
Mr. Kelly is a partner at Ivey, Barnum & O'Mara, LLC, a general practice law firm which was established in Greenwich, CT in 1950. It is the largest Greenwich-based law firm, with additional offices in New Canaan, CT and New York City. The firm has more than thirty attorneys who handle a wide range of legal matters in areas such as Personal Injury, Wrongful Death, Litigation, Trust & Estate Planning, Residential and Commercial Real Estate, Corporate, Employment Law and Franchise Finance and Acquisition
Visit our websites at http://www.ibopersonalinjurylawyers.com and http://www.ibolaw.com