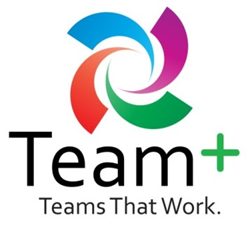 Team+ supports existing classroom activities by helping student teams perform more effectively.
Tucson, AZ (PRWEB) June 17, 2016
Iconic Learning Systems, LLC announces the release of a new version of their team development software platform, known as Team+. The Team+ web application was introduced in 2015 as a tool to help improve the performance of student teams in both face-to-face and online college courses. Every semester hundreds of students, researches, and faculty who use the system contribute their ideas to the software engineers at Iconic Learning Systems, who use this feedback to improve the software design and add new enhancements.
When students participate in the Team+ activities, they develop more effective teamwork skills, and instructors rarely need to intervene to resolve team conflicts. There are many other positive results for students, including more efficient meetings, better decision-making, better communication, and effective conflict management behaviors. The software helps students achieve these outcomes by guiding them through carefully designed team development activities. The Team+ application also includes a library of self-help videos for the teams, a 360 self and peer performance evaluation process, and a unique Instructor Dashboard that allows the professor to monitor the performance of every team member.
"The new version of Team+ makes it even easier for professors to seamlessly integrate our application into their existing courses," said Daniel Mayfield, President & Owner, Iconic Learning Systems. "Professors do not need to change their semester schedule or assignments – Team+ supports existing classroom activities by helping student teams perform more effectively. We are committed to providing innovative solutions that empower instructors and their students to truly derive all the benefits of team-based learning."
The company is already working on the next generation of the Team+ platform, which will be released in late 2016. It will include a free community site and a business version of the application, which will focus on improving team effectiveness in the workplace.
Now accepting registration for the 2016 Fall semester, Iconic Learning Systems provides a complimentary trial semester of Team+ for all new professors, with no cost and no obligation. For more information or to sign up for a trial semester, visit http://www.teamplus.education.
About Iconic Learning Systems
Iconic Learning Systems is a privately held company whose mission is to help student teams and their teachers overcome the challenges of team-based learning. Founded in 2014, Iconic Learning Systems designed, developed, and copyrighted the Team+ Team Management System, as collaboration between a group of technology experts and university professors. The company is actively developing new products and technologies to offer innovative approaches to team-based learning, team development, and group assessment.