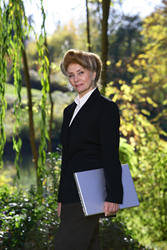 Grants Pass, OR (PRWEB) June 16, 2016
Bio-Logic Aqua® Research Water Life Science® founder, creator of the FDA-approved Nature's Tears EyeMist and radio host Sharon Kleyne warned listeners of an unprecedented global water crisis and challenged scientists, researchers and teachers to educate the general public about the dangers of dry eye syndrome and dehydration of the universe's water vapor. Making a special point of reaching out to and involving children, Kleyne, whose research team and assistants have spent millions of dollars on Water Life Science® research, vigorously encouraged young people and their teachers to grow in awareness and discover new technology solutions for this international water emergency that threatens their future and the future of earth itself.
Joining Sharon Kleyne on the program was a long-time colleague and water ally, Dr. Effie Chow. An original appointee to President Clinton's White House Commission on Medical Policies. Dr. Chow, a registered public health and psychiatric nurse and a Qigong and Tai Chi Grandmaster with 40 years' experience, agreed with Kleyne's assessment challenge that the world faces an unprecedented water evaporation crisis. The two researchers agreed that all human life is connected with and flows from nature. The flow is air, which is vital to all life; if you talk about air, you must talk about water. Kleyne reminded listeners that "everyone must learn to breathe as the earth breathes."
Dr. Chow also praised and recommended Kleyne's invention, Nature's Tears EyeMist and the only personal hand-held humidifying device emitting a pure, pH balanced, 100% water mist for dry eyes. Nature's Tears EyeMist is endorsed by more than 22,000 ophthalmologists and optometrists nationwide. Though this original product is based on an algorithm of contemporary medical research, it is a fresh water technology that also draws on the wisdom and efficiency of holistic practices, such as Qigong, which dates back 10,000 years or more. Especially vulnerable are the eyes, which are 99% water. Our eyes are constantly drying out, leading to millions of cases of blindness internationally; until recently, most treated this condition with chemically-based eye drops that offered only temporary relief and actually contributed to ongoing deterioration. Nature's Tears EyeMist is the only pure, fresh water alternative technology in the world, and it is exactly this kind of new-algorithm thinking and new technology that Sharon Kleyne and Dr. Effie Chow are calling for not only from current researchers and entrepreneurs, but also from future generations that must build on current discoveries and technologies to solve inherited problems and challenges.