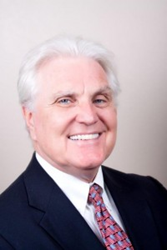 (PRWEB) June 16, 2016
The Department of Labor's plans to raise standards on financial advisors has met a new "roadblock," according to financial expert and journalist W. Neil Gallagher, Ph.D, as the agency decided to postpone implementation of new rules for another eight to twelve months. Crediting the delay to a lawsuit filed by "a large and impressive coalition of financial and business trade groups," Gallagher notes that it is a symptom of "the age-old debate: Does the government know what's best and suitable… or can the retiree or investor make up his own mind?"
The rule is designed to hold a broader range of financial advisors to higher standards by expanding who is considered a fiduciary; a title that brings with it more regulations and legal ramifications if an advisor does not act in a client's best interests. Proponents of the bill say that brokers paid on commission and high retirement account fees are dangerous to investors.
Critics have compared the governmental action to Obamacare, saying that it will be frustrating and destructive to retirement funds. "The recent DOL ruling… would seriously limit access to retirement advice needed by millions of Americans," says Gallagher.
A former instructor at Texas Christian University, Neil holds a PhD from Brown University. As a financial journalist, he has authored 70 professional and popular articles and four books. In addition to his duties with the Gallagher Financial Group, Inc., he also hosts a radio program and presents numerous financial strategies to organizations ranging from the Zig Ziglar Corporation to Hitachi Corp.