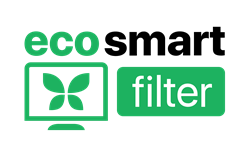 (PRWEB) July 07, 2016
Blisbury LLP has announced its free ad-blocking software to help users disable unwanted ads and block specific websites that might be potentially risky and not safe. Designed purposefully to make users' browsing more convenient as well as to reduce hardware overload, EcoSmart Filter also allows to get better browsing speed and save Internet traffic.
Blisbury LLP is an independent UK-based software development company. Since the company's founding in 2012, Blisbury LLP has developed a number of reliable web tools for helping users protect their online privacy during surfing activity and managed to gain users' satisfaction and appreciation widely around the world.
Devoted especially to providing privacy and security solutions online, the company has recently developed a smart and lightweight ad-blocking solution EcoSmart Filter, thinking of those who spend significant time online and concerned about their online privacy while surfing websites, searching for something, gaming or watching online movies. With this priority mission in mind, Blisbury LLP works hard to make its products universally accessible and useful, and so is also EcoSmart Filter, available free of charge for all users choosing to surf the web securely with no interruptions for ads and super-annoying ad injectors.
EcoSmart Filter is an ad-blocking and content filtering software compatible with all major web browsers for Windows and OS X (including Chrome, Firefox, Safari, Internet Explorer, Edge, Opera, etc.). What makes it especially simple and convenient is that it should be installed just once instead of multiple installations for every single browser. Right after the setup, EcoSmart Filter will be ready to block any unwanted ads in all browsers and even inside such desktop applications as Skype. It is worth noting that EcoSmart Filter has recently become available as a Chrome extension (https://ecosmartfilter.com) as an option for those who are not a big fan of installing desktop apps.
It is also important to mention that EcoSmart Filter works by filtering web content before it even gets loaded to a computer and thus helping users save their time and effort during online experience. The more noticeable difference between then and now can be seen in the case of intensive web browsing with a considerable number of tabs open and too many ads appearing in browsers.
Compared to similar ad-blocking services often implemented as plugins to web browsers, which download full web pages to users' computers and then just hide unwanted content, EcoSmart Filter's work is based on a different approach – it performs content filtering on its own servers without users' computers being involved, so that no memory is used for advertising content, which in turn enables to minimize Internet traffic and computer power consumption.
This explains where the idea of being eco-friendly, that stands behind the principle of EcoSmart Filter's work took its root, as the long-term use of the filter by a large number of users provides actual opportunities for energy- and non-renewable resources conservation.
Please visit our Facebook page https://www.facebook.com/ecosmartfilter, and don't hesitate to ask for any additional information about EcoSmart Filter using the contact form https://ecosmartfilter.com/support, or sending e-mail to contact(at)ecosmartfilter(dot)com.
We hope you enjoy the benefits of faster and more efficient browsing with EcoSmart Filter!