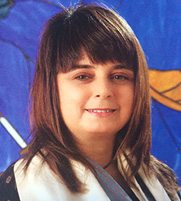 That we are one with G-d, even as each one of us maintains our individuality and contributes to the One in our own unique and irreplaceable way."
New York, NY (PRWEB) June 21, 2016
UJUC Rabbi, Nancy Tunick, will affirm her spiritual voice to bring the world-wide community a little closer in joyous song, prayers for healing, in honoring a Yahrzeit or mourn the loss of a loved one, on Wednesday evenings at 7:00pm EST. Just a click away join her and other Sim Shalom Rabbis for summer Ma'ariv services.
As one of four Sim Shalom Rabbis offering Ma 'ariv week night services, Rabbi Nancy's cantorial sound provides a joyful vehicle to connect congregants in beautiful Judaic rituals while building community. At past services her daughter and son have accompanied her in song.
A live chat feature allows participants to type in the name of those in need of healing, while singing the Mi Shebeirah Prayer as well as names for the Mourner's Kaddish and Yahrzeit. Jewish tradition teaches to honor a deceased loved one by speaking their names out loud. By reciting names, the lives are not just a memory, but live on within us, an inspiration for eternity.
Rabbi Tunick is a founding UJUC Rabbi which celebrates acceptance and plurality. She graduated from Temple University with a B.M. in Voice Performance and earned her Rabbinical Ordination from JSLI. In addition to being an author of two Judaic books she travels 5 1/2 hours round trip to lead Shabbat services as the Rabbi of Temple B'nai Israel in Florence, Alabama. In her roles as spiritual leader Rabbi Nancy inspires to read and sing, and meditate together.
The essence of the physical and spiritual meld in the mobile Sim Shalom E Synagogue. Rabbi Tunick's message when referencing Moses and the Book of Numbers, "Every soul traveling through the desert are traveling through life today... That we are one with G-d, even as each one of us maintains our individuality and contributes to the One in our own unique and irreplaceable way."
Click here to log on to the Sim Shalom services. Services are live Monday-Friday at 7PM EST and 11:30 am EST Saturday mornings.
About Sim Shalom
Sim Shalom is an interactive online Jewish Universalist synagogue which is liberal in thought and traditional in liturgy. Created in 2009 by Rabbi Steven Blane on Manhattan's Upper West Side, Sim Shalom offers a means of connecting the unconnected. Rabbi Blane leads accessible and short Kabbalt Shabbat services every Friday night using a virtual interface and additionally Sim Shalom provides online education programs, Jazz concerts, conversion and life-cycle ceremonies along with weeknight services at 7:00PM EST led by Rabbis and students of this online community.
Rabbi Blane is also the founder and director of the Jewish Spiritual Leader's Institute, http://www.jsli.net, the online professional rabbinical program.
Sim Shalom, a non profit 501 © (3) tax-exempt organization, nurtures a Jewish connection through its mission of innovative services, creative education and dynamic outreach to the global community. For more information visit http://www.simshalom.com or call 201-338-0165.