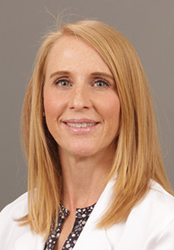 Reston, VA (PRWEB) June 17, 2016
Erica D. Anderson, MD has joined the Naderi Center for Rhinoplasty & Cosmetic Surgery. Dr. Anderson's area of specialty is plastic surgery below the neck, including cosmetic and reconstructive surgery of the breast and body. Specific procedures Dr. Anderson offers are breast augmentation, breast reduction, breast lift, tummy tuck, body liposculpting and liposuction. Two particular specialties that Dr. Anderson is known for are vaginal rejuvenation and the Brazilian buttock lift, also known as buttock augmentation. She is also experienced in the injection of Botox and fillers.
The Naderi Center's founder, Shervin Naderi, MD, FACS, welcomes Dr. Anderson to his staff. "Dr. Anderson has a reputation as a top plastic surgeon in her field with extensive knowledge in her areas of specialty. We are pleased to offer the benefit of her skills and experience as a body plastic surgeon to our patients."
The Naderi Center is known throughout the Greater Washington DC area for being a highly specialized practice focused on cosmetic and reconstructive surgery of the neck and face, including rhinoplasty or nose shaping. With the addition of Dr. Anderson, the Center has expanded the procedures it offers to include body plastic surgery. One of the most popular cosmetic surgery procedures now offered is breast augmentation. This procedure is designed to increase breast size or restore volume lost after pregnancy, weight reduction or as a result of the aging process. Breast augmentation is sometimes performed along with a breast lift to correct sagging tissue and restore a youthful appearance to the chest.
According to Dr. Anderson, "I am thrilled to join the distinguished team of specialists at the Naderi Center. The patient-surgeon relationship is key to achieving satisfactory results. I spend the time to get to know my patients. No matter what the procedure is, I tailor it to the patient's unique needs and expectations."
Dr. Anderson attended the Georgetown University School of Medicine. She completed residencies in both general surgery and plastic surgery at the University of Colorado Health Sciences Center and associated hospitals. Dr. Anderson did a fellowship in aesthetic and breast surgery at Grotting Plastic Surgery in Birmingham, Alabama. She previously had a private practice in aesthetic and reconstructive surgery in Virginia. Dr. Anderson is on the faculty at Emory University School of Medicine's Division of Plastic and Reconstructive Surgery and is a published author on clinical outcomes of cosmetic surgery.
For more information about Dr. Anderson and the Naderi Center for Rhinoplasty and Plastic Surgery, visit the website: http://www.nadericenter.com
The Naderi Center can be contacted at their two office locations:
5454 Wisconsin Ave, Suite 1655
Chevy Chase, MD 20815
Telephone: 301-222-2020
297 Herndon Parkway Suite 101
Herndon, VA 20170
Telephone: 703-481-0002