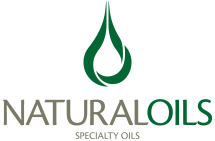 We are completely dedicated to expanding our reach and helping more people than ever experience the benefits of Grape seed and chia seed oil
Boca Raton, Fla. (PRWEB) June 18, 2016
NaturalOils, a company based in Chile that produces superior quality natural oils and cosmetics, announced its new chia and grape seed oils will be featured at the International Diet, Sports Nutrition & Vitamins ECRM show in Tampa, Florida from June 26-29, represented by Nutritional Products International (NPI).
ECRM trade shows allow companies the chance to introduce their products to some of the top retail buyers in the nutritional and health product industry. NaturalOils representatives from the NPI team will therefore have a chance to educate some of the business's most influential figures about the numerous benefits of the oils.
"We can't wait for NPI to get to Tampa and participate in the monumental show," said Luis Ruiz of NaturalOils. "This show is a big opportunity for us to expand on the reach we have already developed and to learn from many other major players in the industry about marketing and product development. We are pleased to have the chance to participate."
At ECRM events, retail buyers visit suppliers in private meeting spaces to discuss product launches, marketing strategies and various other business initiatives. This makes the events different than standard trade shows, which lack the same sort of privacy and intimacy ECRM offers at its shows.
As the first and only company to produce grape seed oil in Chile, Natural Oils is introducing the flavor and health benefits of the 100 percent natural product across the globe from the Chilean Valleys, where ideal weather conditions allow the plants to flourish year round. Grape seed oil has a clean, light taste that holds flavors well and is ideal for stir-frying, sautéing and baking. It is a great substitute for virgin olive oil and other oils.
In addition to grape seed oil the company also makes Chia seed oil. Mexicans have been consuming chia seeds as a staple in their diet for centuries and recently the nutritious seed and oil produced from it has become popular in the United States for its health benefits. Chia oil is calorie dense like most cooking oils but does not contain any cholesterol or sodium and only trace amounts of trans fat. It is chuck-full of omega-3 fatty acid, one of the highest of any plant source ounce for ounce.
In addition to the health benefits it has a balanced flavor that enhances the taste of vegitables, fruits and meats, is certified tracable, non-GMO and Kosher.
"This show is going to be our next big chance to help show the world what these products can do for everybody," said Mr. Ruiz. "We are completely dedicated to expanding our reach and helping more people than ever experience the benefits of Grape seed and chia seed oil."
For more information about NaturalOils visit the company's website, http://www.naturaloils.cl.