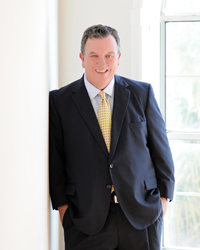 North Myrtle Beach, SC (PRWEB) June 18, 2016
PILMMA's 2016 Super Summit, September 21-24 at the Grand America Hotel in Salt Lake City, Utah, will provide proven practical ideas that are easy to implement and guaranteed to double any firm's caseload. The best and brightest minds in legal marketing and management will cover the latest trends in the industry during this four-day stint with PILMMA.
Day 1 of the Super Summit will begin with registration from 5pm – 7pm followed by a networking reception from 7pm – 9pm, which is sponsored by Consultwebs. Day 2 of the Super Summit will begin with the general session presentations featuring this year's two keynote speakers, Mitch Jackson and Mark Beese. Day 1 will continue with legal experts including attorney Matt Dubin, attorney Janet Ward Black and Steve Nober of Consumer Attorney Marketing Group among others. Please visit http://www.pilmmasummit.com/2016-super-summit-agenda/ for full agenda details.
Mitch Jackson, senior partner at Jackson and Wilson and Founder of Human.Social is one of the two featured keynote speakers at the 2016 Summit. Jackson will address Marketing to Millennials. He will share the marketing blueprint to get millennials to hire you as their lawyer. Don't miss as Mitch shares what works and what doesn't work to engage millennials to choose you as their lawyer.
Mark Beese, President of Leadership for Lawyers, LLC is also a featured keynote speaker at this year's Super Summit. Beese will focus on understanding the new generation, what they want from work, the values and skills they bring to work and how to manage this occasionally misunderstood group of young professionals.
Following general session, breakout sessions featuring Stephen Fairley of the Rainmaker Institute, Trevor VanWoerden of Accident Data Center, Shaun Buck of Newsletter Pro, Kenneth Lee of ApexChat, Joshua Hoopes of PowerLaw Consulting and Michael Mogill of Crisp Video.
Days 3 and 4 are new features PILMMA has added to their Super Summit in order to maximize the content provided. Day 3 will feature day-long breakout sessions. These sessions will be split between marketing and management presentations. This year, CLE credits will be offered for the management classes. Finally, Day 4 will wrap up the Summit with the "Rapid Fire" sessions. These are slated as "Powerful Impactful Tips to Grow Your Practice". These 20 -30 minute sessions will feature experts on time management, blogging tips, the newest Facebook strategies, landing pages, hiring dos and don'ts, leveraging legal videos and more. http://www.pilmmasummit.com/
ABOUT PILMMA
The Personal Injury Lawyers Marketing and Management Association (PILMMA) is the premiere organization dedicated to providing injury and disability lawyers with the information they need on how to better market, manage and grow their law firms. Each year PILMMA holds Marketing and Management events that bring together the best minds in the industry along with personal injury and disability lawyers from across the country to discuss the latest innovations and strategies in the world of legal marketing. To learn more about PILMMA, visit https://www.pilmma.org and http://www.trypilmma.com.