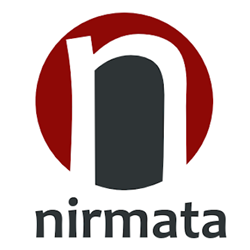 We looked at available solutions, and none compared to Nirmata in flexibility and capabilities for application lifecycle management for mission-critical systems.
San Jose, CA (PRWEB) June 20, 2016
Nirmata, adaptive application management company, announced that it was selected by ProSoft Technology, a leader in the industrial automation space, to help build and operate ProSoft Connect, an innovative cloud service that provides secure remote connectivity to industrial sites.
ProSoft Technology, a leader in the industrial communications industry, has a rich history in enabling connections through technology innovations. The ProSoft team saw the opportunity to leverage cloud computing to bring new benefits to the world of industrial automation and control, by combining ease-of-use, security, elasticity, and high availability with ProSoft's wireless gateways.
"We looked at available solutions, and none compared to Nirmata in flexibility and capabilities for application lifecycle management for mission-critical systems," said Daniel Wade, Vice President of Engineering at ProSoft. "At ProSoft, our goal is to delight customers by delivering well-designed and innovative solutions. Nirmata enabled us to deliver ProSoft Connect in record time, and leverage best practices for cloud-native applications that ensure portability, agility, and ongoing cost-savings. Application Containers and Microservices are revolutionizing software development & operations and we are excited to partner with Nirmata to apply these technologies to the Industrial IoT space."
Nirmata's adaptive application management addresses key deployment and operations challenges for microservices style applications, where a single application is composed of several distributed and independent services. The Nirmata solution enables enterprise DevOps teams to rapidly deploy, and easily manage hundreds of microservices, packaged as application containers. The Nirmata solution also helps reduce costs, by efficiently managing the usage of on-demand cloud infrastructure resources across applications and teams. Using Nirmata's multi-cloud capability, customers can manage application containers on any cloud as well as connected devices enabling new deployment models and providing unprecedented flexibility.
"Nirmata's mission is to democratize the adoption of cloud-native technologies, by providing fully automated lifecycle management of cloud applications," said Jim Bugwadia, Founder and CEO of Nirmata. "We are proud to be selected by ProSoft and look forward to continued collaboration in the Industrial IoT space."
ProSoft Technology: Where Automation Connects
ProSoft Technology specializes in the development of industrial communication solutions for automation and control applications. For more than 20 years, ProSoft Technology's product lines have grown to over 400 communication interface modules supporting more than 60 different protocols. These include in-chassis interfaces compatible with the large automation suppliers' controllers such as Schneider Electric®, as well as protocol gateways and industrial wireless solutions. With 500 distributors in 52 countries and Regional Area Offices in Asia Pacific, Europe, Latin America and North America, we at ProSoft Technology are able to provide quality products with unparalleled support to customers worldwide.
Nirmata: Adaptive Management for Cloud Applications
Nirmata provides a comprehensive, turnkey solution for deploying, operating, and optimizing containerized applications across clouds, via easy-to-use, intuitive interfaces. Nirmata empowers enterprise DevOps teams by fully automating the complex operations and management of application containers. Nirmata provides integrated tools for microservices, continuously monitors the application and infrastructure for changes, and auto-tunes the application based on defined policies.
If you are using application containers and Microservices style architectures, you can try Nirmata for free at: https://try.nirmata.io
To learn more about Nirmata or request a demo, email us at customer-success(at)nirmata(dot)com.