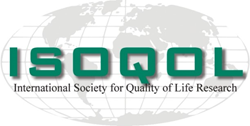 Milwaukee, WI (PRWEB) June 16, 2016
The International Society for Quality of Life Research (ISOQOL) is proud to introduce its inaugural Measuring What Matters Symposium in Washington, D.C., from 25-26 July.
"This unique symposium bridges the regulatory requirements for developing new products with the increasing emphasis on patient-centeredness in care and research." Claire Snyder, PhD, ISOQOL President
Patient Reported Outcomes (PROs) provide the most direct method for gauging individuals' symptoms, functional status, participation, health status, and quality of life. PROs play a particularly important role in the approval process for chronic conditions where the goal of treatment is not curative but rather to alleviate symptoms and improve functional ability and quality of life. While the application of PRO instruments in the regulatory process has developed over the past 6 years with the creation of the Food & Drug Administration (FDA) PRO Guidance and the European Medicines Agency (EMA) paper on use of PROs in oncology studies, there remain methodological and technical challenges associated with the development of a PRO measurement strategy that is based on scientifically rigorous and patient-centered approaches.
ISOQOL's Measuring What Matters Symposium will review advances in the application of PROs in the regulatory approval process and best practices for engaging patient and clinician partners in the PRO development and selection process. The Symposium will also include interactive case study groups that will prioritize recommendations for implementing PRO measurement strategies that triangulate the patient, clinician, and industry perspectives and set a research agenda moving forward.
This event will feature speakers and panelists from the FDA, European Medical Agency (EMA), National Institutes of Health (NIH), Patient Centered Outcomes Research Institute (PCORI), various industry partners, academic institutions, and patient advocacy groups.
The International Society for Quality of Life Research (ISOQOL), established in 1993, is a non-profit society to advance the scientific study of health-related quality of life and other patient-centered outcomes to identify effective interventions, enhance the quality of health care and promote the health of populations. ISOQOL provides the premiere opportunity for those in the quality of life research field to connect and network.
ISOQOL fosters the worldwide exchange of information through: scientific publications, international conferences, educational outreach, and collaborative support for health related quality of life initiatives. With over 720 members representing 47 countries, ISOQOL is an international society with activities focused on promotion of high quality research in the science of health-related quality of life (HRQOL) measurement and patient-reported outcomes (PRO).
# # #
If you would like more information about this topic, please contact Colleen Pedersen at +1 (414) 918-9797 or email at info(at)isoqol(dot)org.