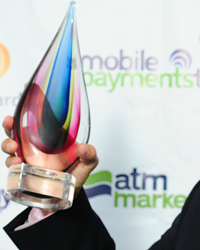 We're looking for the most unique, innovative and pioneering financial institutions and technology providers.
LOUISVILLE, KY (PRWEB) June 17, 2016
Networld Media Group is accepting entries for awards to be presented in conjunction with the Bank Customer Experience (BCX) Summit, Sept. 19–21 at the Sofitel Chicago Water Tower hotel.
The four award categories are:

Best Branch Experience
Best ATM Experience
Best Mobile Experience (bank)
Best Mobile Experience (fintech)
Judges will include the editors of ATM Marketplace and Mobile Payments Today, as well as respected industry analysts and consultants.
Entries may be submitted online through July 15. Winners will be notified by Aug. 1 and will be honored Sept. 20 during an awards dinner at The Art Institute of Chicago.
"We're looking for the most unique, innovative and pioneering financial institutions and technology providers whose products are having the most impact on consumers and the bank customer experience," said Tom Harper, CEO of Networld Media Group. "We look forward to honoring and celebrating the best of the best."
The Bank Customer Experience Summit is a partnership between Networld Media Group and the Electronic Funds Transfer Association and is sponsored by the ATM Industry Association.
The event will feature approximately 50 speakers, including representatives from organizations such as Avidia Bank, BMO Financial Group, Capital One, Citishare, Experian, Fairfield County Bank, Regions Financial, Scotiabank, Umpqua Bank, WSFS Bank, Webster Bank, Wells Fargo and Wintrust Financial.
The BCX Summit provides bank executives with essential information about new trends and the innovative technologies financial institutions are using to capture the next generation of consumers. Registration is now open and early-bird pricing is in effect until Friday, June 24.
ABOUT NETWORLD MEDIA GROUP
Founded in 2000, Networld Media Group is a leading business-to-business (B2B) media communications company specializing in digital media, associations and events in the mobile, self-service, digital signage, retail, food service and financial services industries. Online properties include ATMmarketplace.com, DigitalSignageToday.com, FastCasual.com, PizzaMarketplace.com, KioskMarketplace.com, MobilePaymentsToday.com, VirtualCurrencyToday.com, QSRweb.com, RetailCustomerExperience.com and ChurchCentral.com. Networld's event properties include the Fast Casual Executive Summit, CONNECT Mobile Innovation Summit, Interactive Customer Experience (ICX) Summit, Bank Customer Experience (BCX) Summit and the Restaurant Franchising & Innovation Summit. Networld also operates the ICX Association.
###