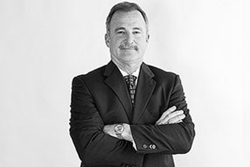 Having this level of information available to the public is a valuable resource that will educate many groups about the injuries that happen on the job
Shelbyville, IN (PRWEB) June 18, 2016
Injury lawyer Mike Stephenson commented today on OSHA's new policies regarding injury reporting by employees and electronic submission of that data by employers.
"Improving workplace safety benefits everyone," commented Stephenson. "These long-overdue changes by OSHA modernize the system of collecting data on injury and illness at work. This, in turn, adds a higher level of transparency that ultimately fosters safer work environments."
OSHA's final rule requires large employers in industries covered by the recordkeeping regulation to submit their records electronically. Those with 250 or more employees will have their name, along with the nature, timing, and location of the injuries, listed on a publicly accessible website. All personal information about the employee and any involved medical professionals will be removed. Companies in certain "high-hazard" industries with 20 to 249 employees also must make electronic reports, but they will have just the total number of injuries, illnesses, and hours worked published on the website.
"Having this level of information available to the public is a valuable resource that will educate many groups about the injuries that happen on the job," remarked Stephenson. "Public information about worker injuries and illnesses at individual employers has long been insufficient. Since no employer wants to be publicly viewed as running a dangerous workplace, there is some hope that the new reporting requirements will decrease accidents by forcing companies to have a higher level of accountability for what happens and how they handle it. Public shame coupled with decreased investor appeal can be very motivating influences."
The second major component of the final rule focuses on employee reporting of work-related injuries and illnesses, and makes it clear that employers must have a reasonable procedure in place that does not discourage reporting. It also incorporates the existing statutory prohibition on retaliating against any worker who reports an injury or illness, which may be investigated by OSHA even if an employee has not filed a complaint.
"Reemphasizing the requirements of federal whistleblower protections reminds employers of their obligations and encourages employees to come forward," noted Stephenson. "Incomplete or inaccurate records of workplace hazards help no one. Allowing OSHA to cite and fine employers directly gives the agency some teeth to enforce their goal of correct and comprehensive injury logs."
About McNeely Stephenson
Among the leading law firms in central and southern Indiana, McNeely Stephenson has years of experience providing quality representation across a range of legal practice areas. Personal injury lawyer Mike Stephenson has been successfully litigating malpractice and other cases of negligence in Indiana since 1981. Learn more about your rights and options under the law by contacting him today at 1-855-206-2555 for a confidential consultation.