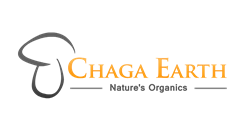 Chaga Earth Tea has a wide variety of health benefits...improves cardiovascular health...supports healthy digestion.
TORONTO, CA (PRWEB) June 27, 2016
The Chaga mushroom has been used for centuries as a natural remedy, due to its antioxidant and nutrient-rich medicinal properties. Now, consumers across Canada will be able to find this superfood in a convenient tea. Beginning this summer, Chaga Earth Tea will be sold at participating Health Food, Drug, and Grocery Stores throughout the country, allowing consumers to reap the many health benefits of the powerful Chaga mushroom on a daily basis. Chaga Earth will offer loose tea in quantities of 58g, 118g, and 453g, as well as a convenient box of 20 individually-wrapped tea bags for those who want to brew a cup of Chaga Earth Tea more quickly and conveniently.
About the Health Benefits of Chaga
Chaga Earth Tea has a wide variety of health benefits. Because the chaga mushroom is antioxidant and nutrient-rich, drinking Chaga Earth Tea daily has the power to normalize blood pressure and cholesterol levels to improve cardiovascular health, while also stimulating and regulating the immune system to improve overall health and wellness.
The Chaga mushroom has also been shown to support healthy digestion, even easing the pain and discomfort associated with ulcers and gastritis, while also aiding in liver function and reducing inflammation. Furthermore, because the Chaga mushroom is a natural source of melanin, it also provides protection against solar UV rays, promoting healthy skin, and fighting against aging.
Truly, the health benefits of Chaga Earth Tea make it an excellent addition to an already healthy lifestyle, or a great first step toward developing healthier habits.
About Chaga Earth
Chaga Earth is the pioneer in offering the powerful medicinal properties of the Chaga mushroom to the general public, because we believe that the benefits of this amazing superfood are too great to be kept a secret. We have been harvesting and selling Chaga products since 2010, and we are continuously striving to improve and add to our Chaga product line.
Chaga Earth harvests only the finest Chaga mushrooms from the remote wilderness of Western Maine. We pride ourselves on sustainability, and respect the power of Mother Nature and our natural resources to provide us with what we need to live in this world. That is why we follow strict guidelines and the highest standards of sustainability in the harvesting and use of Chaga mushrooms in our products.