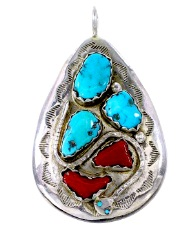 I have to say if you really want to experience something breathtaking and fun, this is the event you should go to.
(PRWEB) June 17, 2016
The Raritan Native American Pow Wow, held Saturday, June 18, and Sunday, June 19, at the Middlesex County Fairgrounds, "is one of the largest and most well put-together Pow Wows I've ever experienced," says SilverTribe.com spokesman Chris Anderson. The event boasts an impressive 500 singers, dancers, artists, performers.
The objective of many major Pow Wows is to promote Native American culture and traditions to the general public. Where lectures often leave an audience weary, wonderful food and dance performances never fail to bring the crowds to the biggest Pow Wows in America, especially in the Eastern side of the country where Native American culture is not as prevalent.
SilverTribe.com invites people, especially those that have never engaged in a Pow Wow to take part in the beautiful experience of fire, art, drums, and the spirit of Native American culture.
Anderson also stated, "Working with many Native American artists, I have had the pleasure of attending some pretty large Pow Wows, ranging from a few dozen to thousands, like the Gathering of Nations, and I have to say if you really want to experience something breathtaking and fun, this is the event you should go to. From the power of the Men's Fancy War dance to the beauty of the Women's Jingle Dress, there is just something for everyone, not to mention the art. To get people prepared for the Pow Wow, my team and I have put together a collection of jewelry pieces from our best Native American artists that will help you fit right in for this festival."
Embodying the Spirit of the Raritan Native American Pow Wow
Theresa Joe Earrings- Joe is an accomplished artist from the Navajo Tribe. Her use of Coral, Howlite, and Turquoise stones is renowned because of the distinct color patterns she employs in her art.
Effie Calavaza Pendants- Calavaza's Zuni jewelry is prized for her work in silver. Since 1956, Effie and her husband have worked together to create beautiful pieces that blend together Coral and Turquoise with their family's style of silversmithing.
Phillip Yazzie Bracelets- Some of the most striking collections of bracelets we offer are from Navajo artist Phillip Yazzie. His pieces are noticeably distinct in the delicate balance of silver that holds a captivating Turquoise or Howlite stone at the center.
Anderson and his team at SilverTribe.com hope that these pieces will inspire people to take part in the upcoming Pow Wow or at the very least gain some interest for such a strong and proud culture.