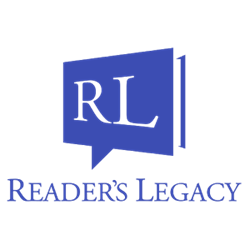 We wanted to break the mold and be a global leader for the next generation of e-commerce. ~ Ken Dunn
Las Vegas, NV (PRWEB) June 20, 2016
The ever-expanding intersections of social media and e-commerce are trending huge in 2016, with a Marketing Think survey showing 81% of purchase decisionmakers using online communities to make their choices.
Recognizing this trend and harnessing its power is Ken Dunn, the creator of ReadersLegacy.com, a new, growing website that embodies the definition of disruptive technology. ReadersLegacy.com is revolutionizing the e-commerce space as the world's first hybrid bookstore and author/reader community combining the two biggest consumer trends of social media and increased consumer demands for experiential online shopping.
"We wanted to break the mold and be a global leader for the next generation of e-commerce," said ReadersLegacy.com CEO and founder Ken Dunn. "We are giving consumers a shopping transaction secondary to the experience of the community of authors and book lovers on the website. Every other e-commerce website is transaction-oriented only. There's no framework for a high level of social media engagement to chat, talk, follow and meet other people."
ReadersLegacy.com is a home and community for readers and writers, allowing users to perform routine interactions such as posting reviews, following their favorite authors, looking at other book lovers' libraries as well as building their personal libraries and purchasing books. The system earns them a currency Dunn invented called "LitCoins," which can be redeemed for free books.
It appears this model is working with explosive growth since it went live on February 1, 2016. Statistics on its rapid expansion include:
More than 40,000 users since going live
467,447 page views in the past 30 days (5-16 to 6-16, 2016)
Average sessions times in excess of 12 minutes
Users visit an average of 13.42 pages per visit.
Currently growing by more than 1000 users per day.
At current growth rate, Reader's Legacy will be over 100,000 Users before July 1st, 2016 and 1 million users before the end of 2016.
The website also has a strong philanthropic component, with the Reader's Legacy Children's Literacy Fund. Each new website member receives a free book upon registering. A donation from that free book given to the new member and a portion of all books sold on the site go into the children's literacy fund for grant monies. Children's Literacy organizations worldwide will be able to apply to receive a grant when applications begin being taken on Sept. 1 at http://www.readerslegacy.com/childrens-literacy. Since this is the grant's first year, Reader's Legacy will invest a minimum of $200,000 in the children's literacy grant, which will be awarded in April 2017.
"Illiteracy is still a huge problem, both globally and in the U.S., as well as my home country of Canada," Dunn said. "As publishers, we're in a position to help solve the problem, and we found an easy way to contribute while involving people worldwide."
Dunn's goal is an initial giveaway of 1 million free books, which is already underway and started in February 2016.
About ReadersLegacy.com CEO Ken Dunn:
Ken Dunn is the CEO and Founder of Next Century Publishing and Readers Legacy Inc.
He credits his tenure in law enforcement for honing his organizational and leadership skills. Deciding that a life as a police interrogator was not what he wanted for his new family, he left the police force after 14 years and embarked on a career of direct selling, which swiftly led to writing.
The less-than-positive experience he had working with his publisher on his first book sparked the idea of forming his own publishing house with a more forward-looking approach which would be beneficial to the authors.
With the financial success of earning millions of dollars in sales, and previously logging sales of more than 200,000 copies of his books internationally, Ken Dunn is an example of true success in sales.
Today, Ken regularly speaks to groups in the direct sales, mortgage, insurance and banking industries and continues to write. He is the author of 5 books, his newest is called, The Greatest Prospector in the World. It is a parable used to impart the sales training lessons Ken has learned over his lifetime.
Ken loves travel and has been to 40 countries building sales organizations and teaching leadership. Ken divides his time between Toronto and Las Vegas. He is married to Julie and they have two children, Matthew and Laura.
About Reader's Legacy:
A company dedicated to changing the way people write, read and experience books, Reader's Legacy is disrupting the publishing industry by providing solutions and resources to bridge the modern-day virtualization wave. Through this focus they have created ReadersLegacy.com, a social media platform for readers and authors to connect over their mutual love of literature. Now, they are one of the most inexpensive online book retailers and offer free books to those who interact on the site via their exclusive currency referred to as LitCoins.
FOR INFORMATION/INTERVIEWS: AUDREY STRONG, audrey(at)marygardner(dot)com, 720-231-6097