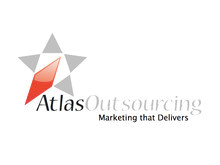 Stewart outlined how a positive leader can maximise results whilst maintaining a culture that creates a strong brand,
(PRWEB) June 20, 2016
The events consisted of a variety of speakers from the outsourced sales and marketing industry, each picked for their individual talents and value they can impart to others. Matt Stewart was invited to speak at the 2 conferences based on his proven-track record of excellent leadership.
About Atlas Outsourcing: http://www.atlasoutsourcingltd.com/about-us/
This year Stewart has already been nominated for and won 'Business owner of the Year', one of the most important awards at a major industry awards ceremony at the Grosvenor House Hotel on Park Lane, in London. He credits his firm's success to the positive working environment and leadership structures in place that encourages and motivates individuals to be successful.
The first event was held on Saturday 11th June at the Radisson Blu Royal Hotel in Dublin, and the second the following day on Sunday 12th at Lancashire County Cricket Club in Manchester. During the conferences Atlas Outsourcing also celebrated some of the individual successes of a few members of their firm, making it a highly inspirational weekend of events.
At the Dublin conference Matt Stewart spoke about 'how to excel in leadership', as well as 'identity' – the importance of determining a particular leadership style that works well within a company, and leading the way with it. Stewart outlined how a positive leader can maximise results whilst maintaining a culture that creates a strong brand, visible at all points of contact for a business. He believes that, for a firm to manage teams effectively and encourage resourcefulness and efficiency, they should know their people, take interests in their needs, listen to their needs, be their preeminent point of contact and create influence through emotional connection.
At the Manchester conference Matt also offered advice and guidance to professionals in the industry, so they can strive to be just as successful, and he spoke about how to push and motivate yourself to keep improving. The conference also provided professionals with a huge networking opportunity, giving the chance to ask the speakers more questions, as well as strengthen business connections.
Atlas Outsourcing is an outsourced sales and marketing firm based in Nottingham. The firm specialise in a unique form of direct marketing, which allows them to make real and lasting connections with each individual consumer. By representing their clients' brands through face-to-face marketing campaigns the firm are able to establish long-lasting and personal business connections between brand and consumer. This often leads to increased customer acquisition, brand awareness and brand loyalty for their clients.