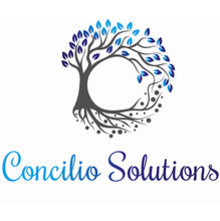 Mr Tapscott delivered two standout talks on the 4 Pillars of Distributorship and the importance of business trips.
(PRWEB) June 20, 2016
On Sunday the 12th of June, Managing Director of Concilio Solutions Paul Tapscott was in Edinburgh to discuss important business and leadership strategies with the sales and marketing industry's best and brightest young professionals. Mr Tapscott's scheduled talks were part of a regional leadership event organised by industry experts so that professionals in the industry could access support and advice from established entrepreneurs and business owners, and build up experience that will ultimately lead them to have their own successful careers within the sales and marketing sector.
About Concilio Solutions: http://www.conciliosolutions.com/about-us/
Held at the Sheraton Grand Hotel and Spa the event boasted a jam packed schedule of talks and Q&A sessions covering all aspects of leadership and business development. During the event Mr Tapscott delivered two standout talks on the 4 Pillars of Distributorship and the importance of business trips, sharing both practical advice and lessons from his own experiences as a self-made entrepreneur.
Paul Tapscott is a great believer in the educational value of business trips, and taking regular opportunities to get out of the office and experience new things has become a core part of Concilio Solutions business model. As well as offering their contractors regular opportunities to attend important networking events and conferences throughout the UK and Ireland, the firm also run road trips as part of their sales and marketing campaigns – allowing their contractors to travel to new markets outside of their Newcastle base and expose their clients marketing campaigns to a fresh new audience. There are many reasons as to why Concilio Solutions offer these opportunities, firstly, traveling to new locations is a great catalyst for better networking, as it encourages professionals to interact with a greater number of people from different backgrounds and share experiences. This not only widens their social network, but helps them to adopt a more diverse perspective and approach future challenges with fresh eyes. The firm also believe that when it comes to developing leadership skills, travel is an incredibly valuable experience. As well as making professionals more visible to industry experts, travel to an unfamiliar location – especially when working on a campaign forces professionals to up their game and utilise their organisational skills to ensure the campaign is a success.
In today's competitive world, Concilio Solutions differentiate themselves from their competitors by putting the customer experience on the top of their priority list. The firm's vision is to consistently provide excellent customer service on behalf of their clients through creating face to face, personalised customer experiences. To ensure the continued success of the outsourced sales and event marketing industry, Concilio Solutions regularly offer support and guidance to young professionals, and are looking forward to their next opportunity to share their advice with budding industry entrepreneurs.