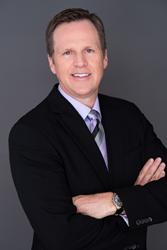 Medical advances have been extending Americans' life expectancy for years, yet those gains are being negated by the continuing rise in alcohol- and drug-related deaths.
NEW PORT RICHEY, Fla. (PRWEB) June 20, 2016
A new report issued by the National Center for Health Statistics (NCHS) revealed that the life expectancy of non-Hispanic white Americans has declined for the first time in 20 years, driven in part by a rise in drug and alcohol poisoning deaths (1). Novus Medical Detox Center, a leading Florida-based drug treatment facility, aims to raise awareness of this development and calls for education, prevention and treatment programs to reduce alcohol- and drug-related deaths.
NCHS findings showed that from 2013 to 2014, the average life expectancy of non-Hispanic white Americans fell from 78.9 years to 78.8 years (2). Decreases in deaths from heart disease, stroke, cancer, pneumonia and aortic aneurysm were offset by increases in other types of deaths, primarily from unintentional injuries (including alcohol- and drug-related causes), chronic liver disease and suicide (1). In fact, for whites aged 25–34, 35–44 and 45–54, analysts determined that "increases in death rates due to unintentional poisoning (mostly drug and alcohol poisoning) for these three age groups had the single greatest negative effect on the change in life expectancy" (1).
Meanwhile, the NCHS data for 2013 and 2014 showed a continuing increase in life expectancy for other populations—from 75.1 to 75.2 years for non-Hispanic blacks and from 81.6 to 81.8 years for Hispanics (2). Researchers theorize that the rising mortality rates for young and middle-aged white Americans—particularly among the lesser educated—may be driven by anxiety, isolation and economic marginalization, with poverty and stress cited as risk factors for misuse of prescription narcotics (3). At the same time, studies have suggested that many doctors are hesitant to prescribe painkillers to minorities, "worrying that they might sell them or become addicted," leading one drug abuse expert to conclude that "racial stereotypes are protecting [minority] patients from the addiction epidemic" (3).
Kent Runyon, Vice President of Community Relations and Chief Strategy and Compliance Officer for Novus Medical Detox Center, sees the increasing mortality rates as an alarming development. "While one-tenth of a year may seem like a relatively insignificant decrease in lifespan, if this trend continues, it can have a devastating long-term effect," he explained. "Medical advances have been extending Americans' life expectancy for years, yet those gains are being negated by the continuing rise in alcohol- and drug-related deaths. Clearly, we need to do more to prevent Americans from succumbing to substance abuse, and to ensure people with substance use disorders receive proper treatment."
Despite the dire mortality statistics, Runyon is encouraged by recent government and private sector initiatives. These include President Obama's proposal for $1.1 billion in new funding to provide treatment for Americans with opioid use disorders, the creation of a Mental Health and Substance Use Disorder Parity Task Force, the publication of a new Guideline for Prescribing Opioids for Chronic Pain, new opioid prescriber education requirements at more than 60 medical schools and expanded access to the opioid overdose reversing drug naloxone (4).
"Federal and state governments are finally investing serious money and establishing programs to combat the substance abuse epidemic, which should begin to reverse the current mortality rates," stated Runyon. "Now, it's up to individuals to build on the momentum. It's time for doctors to prescribe alternatives to opioids, for support service providers to expand outreach to those at risk for alcohol and drug abuse, and for individuals struggling with substance use disorders to seek treatment before they become another statistic. With increased awareness and action, we can effect positive change and extend Americans' life expectancy."
Novus has helped many people overcome dependency and addiction through its medically supervised alcohol and drug treatment programs, which enable patients to successfully manage their withdrawal symptoms with minimal discomfort. The Florida detox facility provides individually customized treatment plans based on proven medical protocols, including 24-hour access to withdrawal specialists and nursing care. Novus is acclaimed for its expertise in treating high-dose methadone cases, and is proficient in detoxing patients from other high-dose medications, illicit drugs and alcohol just as comfortably, safely and effectively.
For more information on Novus Medical Detox Center and its alcohol and drug treatment programs, visit http://www.novusdetox.com.
About Novus Medical Detox Center:
Novus Medical Detox Center has earned The Joint Commission's Gold Seal of Approval for Behavioral Health Care Accreditation as an inpatient medical detox facility. Licensed by the Florida Department of Children and Families, Novus provides safe, effective alcohol and drug treatment programs that are based on proven medical protocols and designed to minimize the discomfort of withdrawal. The facility is located on 3.25 acres in New Port Richey, Florida, in a tranquil, spa-like setting bordering protected conservation land. Intent on proving that detox doesn't have to be painful or degrading, Novus set out to transform the industry by bringing humanity into medical detox with individually customized treatment programs and 24/7 access to nursing care and withdrawal specialists. Today, Novus is renowned as a champion of industry standardization and a staunch advocate of patients fighting to overcome substance use disorders. Frequently recognized for its contributions to the industry and local community, Novus has become a regular source to media publications such as The Wall Street Journal and USA Today, and has ranked in the Tampa Bay Business Journal's Fast 50, the Florida Business Journal's Top 500 and the Inc. 5000 list of America's fastest-growing companies. For more information on Novus' medically supervised detox programs, visit http://novusdetox.com.
1. Kochanek, Kenneth D.; Elizabeth Arias; and Brigham A. Bastian. "The Effect of Changes in Selected Age-Specific Causes of Death on Non-Hispanic White Life Expectancy Between 2000 and 2014"; NCHS Data Brief, No. 250; June 2016. cdc.gov/nchs/products/databriefs/db250.htm
2. Arias, Elizabeth. "Changes in Life Expectancy by Race and Hispanic Origin in the United States, 2013–2014"; NCHS Data Brief, No. 244; April 2016. cdc.gov/nchs/products/databriefs/db244.htm
3. Kolata, Gina and Sarah Cohen. "Drug Overdoses Propel Rise in Mortality Rates of Young Whites"; The New York Times; January 16, 2016. nytimes.com/2016/01/17/science/drug-overdoses-propel-rise-in-mortality-rates-of-young-whites.html
4. "Fact Sheet: Obama Administration Announces Additional Actions to Address the Prescription Opioid Abuse and Heroin Epidemic"; White House press release issued March 29, 2016. whitehouse.gov/the-press-office/2016/03/29/fact-sheet-obama-administration-announces-additional-actions-address