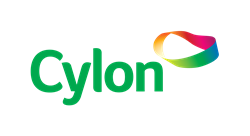 Cylon are delighted to be members of BACnet International.
(PRWEB) June 21, 2016
The BACnet International community welcomes Cylon Controls Ltd to BACnet International's growing membership as a corporate affiliate. Cylon Controls, based in Dublin, Ireland, is an international leader in the development of smart energy management systems for the buildings industry. Working through a worldwide network of system integrators, Cylon has customers in Europe, North America, Asia, the Middle East and Africa.
"Cylon are delighted to be members of BACnet International. As a global Building Energy Management Systems (BEMS) manufacturer and energy management solutions provider with a complete end to end BACnet solution, it is important, from both a product development and commercial point of view, that we can continue to develop and offer our international customers innovative and progressive products that not only conform to international standards but are also accredited by such a prestigious and important organization as BACnet International," said Sean Giblin, CEO of Cylon Controls Ltd and vice president of American Auto-Matrix.
Cylon Controls joins more than 125 of the leading building automation vendors and integrators in the world advocating BACnet as a communication protocol.
"We are excited to welcome Cylon Controls to the increasing BACnet International community," stated Andy McMillan, president and managing director of BACnet International. "Cylon complements our association very well and they support our commitment to promoting and supporting the BACnet protocol and development of BACnet products for building management."
More information on BACnet International members can be found here. Companies interested in enjoying the benefits of BACnet International membership can get more information here.
About BACnet International
BACnet International is an industry association that facilitates the successful use of the BACnet protocol in building automation and control systems through interoperability testing, educational programs and promotional activities. BACnet International oversees operation of the BACnet Testing Labs (BTL) and maintains a global listing of tested products. The BACnet standard was developed by the American Society of Heating, Refrigerating and Air-Conditioning Engineers (ASHRAE) and has been made publicly available so that manufacturers can create interoperable systems of products. BACnet International complements the work of the ASHRAE standards committee and BACnet-related interest groups around the world. BACnet International members include building owners, consulting engineers and facility managers, as well as companies involved in the design, manufacturing, installation, commissioning and maintenance of control equipment that uses BACnet for communication.