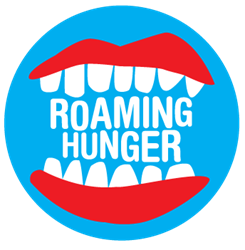 West Hollywood, CA (PRWEB) June 20, 2016
There's a new "food day" on the national calendar that food truck fans in particular will be excited about. Called National Eat At a Food Truck Day, foodies nationwide are celebrating this special day by heading outside and grabbing some tasty food from their favorite gourmet food truck on June 24th.
Hundreds of food trucks in cities nationwide will be participating in this annual food event, including Pho-King Awesome (Los Angeles, CA); The Cheesie's Truck (Chicago, IL); Toum Food Truck (New York, NY); The Boneyard (San Francisco, CA); Fire Truck Crepes (Denver, CO); Grilled Addiction (Phoenix, AZ); Tastybus (Atlanta, GA); City Slickers (Portland, OR); Saucey Sliderz (Houston, TX) and BoxBurger (Indianapolis, IN) to name a few. In order to get in on the food truck festivities, foodies simply visit their favorite truck, say the phrase "Celebrate food trucks," and they will receive a special deal, which could range from a free drink with the purchase of an entrée, to 10% off any purchase.
"There are a lot of food days out there and some that may be dedicated to food trucks," said Ross Resnick, CEO of Roaming Hunger, the company behind National Eat At A Food Truck Day. "However, we believe that National Eat At A Food Truck Day is the only food day with a direct call to action. We want food lovers to get outside and eat at a food truck with friends, family or coworkers."
National Eat At A Food Truck Day is not only a day dedicated to celebrating the thousands of food trucks that dish out some of the best bites out there, but it's also an opportunity to honor the hardworking food truck operators who get up early and stay out late so that we never have to eat another boring lunch, dinner, or late night snack.
"Not enough credit goes to the people behind the trucks who spend countless hours making those amazing dishes," says Resnick. "National Eat At A Food Truck Day is also the consumers' opportunity to say 'thank you' by ordering food from a hardworking food truck vendor. We want people to support small business and eat some awesome food at the same time."
National Eat At A Food Truck Day was created by Roaming Hunger, food truck authority and the leading provider of turnkey food truck catering solutions. Alongside Roaming Hunger, the National Food Truck Association, Sir Kensington Condiments and Uber are partners for the celebratory day. New Uber users can use the code "foodtruck16" to get a free ride – up to $20 – to their favorite truck on June 24th.
To learn more about National Eat At A Food Truck Day and to find out which trucks will be participating, please visit http://www.neaftd.com.
About Roaming Hunger
Based in West Hollywood, Roaming Hunger is the leading provider of turnkey food truck catering, concessions, and branded promotions, with a network of more than 9,000 food trucks, carts, and caterers. Additionally, the company has an app that provides real-time tracking for all food trucks in the Roaming Hunger network. Named one of Los Angeles' Best Places To Work by the Los Angeles Business Journal, Roaming Hunger was started by CEO Ross Resnick in 2009. To learn more about Roaming Hunger, visit http://roaminghunger.com/.